MIPS/MACRA Final Rule – Key Takeaways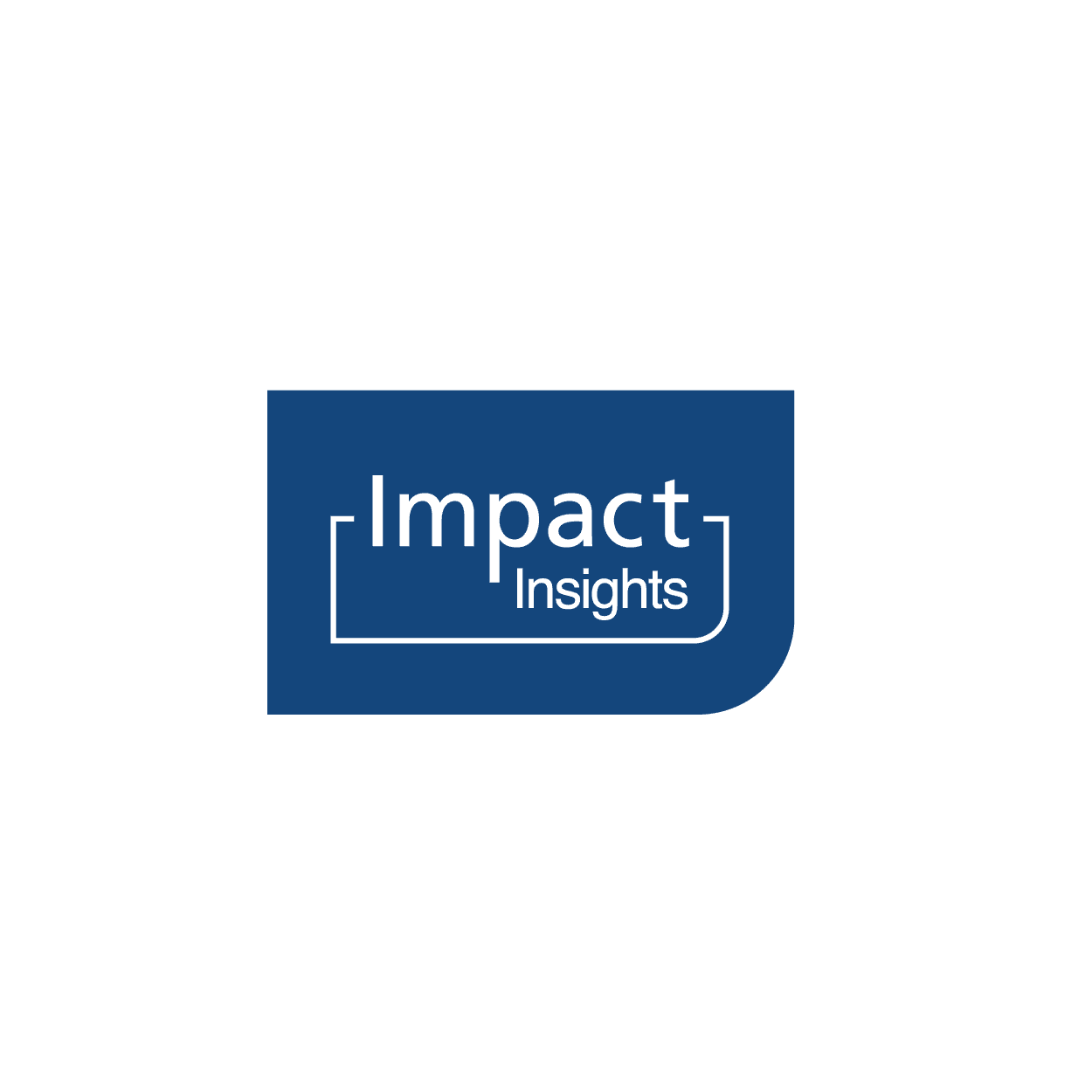 Oct 18, 2016
MIPS/MACRA Final Rule – Key Takeaways
This past Friday (10-14-16) CMS released the Final Rule for MIPS/MACRA (refer to our Friday Blog Post for more details and documents).
Today, we'd like to give you a quick snapshot and our "Baker's Dozen" Top Takeaways from the Final Rule:
Transition Years for 2017 & 2018
This is one of the big "wins" from the Final Rule. CMS is easing providers into the MIPS/MACRA era by implementing "Transition Years" for both 2017 & 2018. For these two years, the requirements for MIPS achievement have been reduced, encouraging participation, and making it much easier for providers to avoid penalties in 2019 and 2020.
This affords providers a gradual transition into the MIPS world, with less financial risk, for at least the first two years. One caveat–CMS is anticipating releasing more specifics on the 2018 transition year sometime in 2017, and while 2018 will still be classified as a transition year, it seems likely that CMS will "tighten the reins" in some fashion for 2018.
Pick your Pace program
We've commented on this previously, but the "Pick your Pace" program gives providers four options for participating in MIPS for 2017, and avoiding payment adjustments in 2019. The "Pick your Pace" program essentially means that, with a modest amount of effort, virtually all MIPS providers will be able to successfully attest in 2017.
Budget Neutrality is still in play
It bears repeating that MIPS is mandated by law to be budget neutral. This means that the incentives paid to high achieving physicians must be funded by the penalties received from lower performing physicians. Essentially, all Medicare physicians are competing with one another for CMS reimbursement, with MIPS being the scorecard.
CMS is estimating $199 Million in both positive and negative payment adjustments (with an additional $500 Million for exceptional performance payments for those MIPS eligible clinicians exceeding a final score of 70.
Physician performance on MIPS will likely be publicly available on the Physician Compare website
And speaking of scorecards, the Final Rule reiterates CMS' intention to use the MIPS performance score as a way to help the general public compare Physicians and Physician Quality, by publicly reporting physician performance on the CMS "Physician Compare" website. Specifics are yet to be decided, but this will be one to watch as MIPS/MACRA evolves.
Eligibility Thresholds have changed – more clinicians will be exempt from MIPS
One surprise in the Final Rule was that CMS has changed the thresholds for eligibility for MIPS. Now, clinicians will be excluded from MIPS if they either bill less than $30,000 to Medicare, or see fewer than 100 Medicare patients.
This means that many solo providers and small practice groups will not be subject to MIPS reporting in 2017 (and will avoid payment adjustments in 2019). CMS reports that these lowered thresholds represent 32.5% of Medicare clinicians.
On the flip side, with MIPS there is an expanded definition of "provider" (now called ECs – for MIPS "Eligible Clinicians") and clinicians who might not have been eligible for Meaningful Use may now be eligible (and required) to report via MIPS.
With the Final Rule, MIPS Eligible Clinicians are now defined to include Physicians, Physician Assistants, Nurse Practitioners, Clinical Nurse Specialists, and Certified Registered Nurse Anesthetists.
Cost will not be included in calculating the MIPS score for 2017
Another surprise in the Final Rule is that CMS has removed the cost component as a part of the MIPS Composite Score calculation for 2017.
The cost component will be "zeroed out" and the MIPS Composite score will only count the remaining three "pillar" measure categories (Advancing Care Information, Clinical Practice Improvement Activities, and Quality) for 2017.
Other MIPS components have reduced thresholds for 2017
Along with not including cost, the other categories have had their reporting requirements eased for 2017. These include:
Advancing Care Information – will now be focused primarily on the exchange of clinical information.
Threshold reduced to five required measures (from eleven in the proposed rule).
All required measures must be reported during the 2017 transition year.
Clinical Practice Improvement Activities
Threshold reduced to four medium-weighted activities or two high-weighted activities (from six medium or three high weighted in the proposed rule) for full credit during the 2017 transition year.
For small, rural, or HPSA practices, this is reduced to two medium-weighted or one high-weighted activity for full credit.
Only one required during the 2017 transition year.
Quality
Threshold reduced to six quality measures (include one outcome measure, if available).
Only one required during the 2017 transition year.
More APMs will qualify as Advanced APMs
CMS has addressed the concern that there were not enough Advanced APMs by easing the requirements, and enabling additional Advanced APMs possibilities for providers. CMS has also stated that they will continue to expand the Advanced APM categories, and that more will be available in the future.
More APMs will qualify as Advanced APMs under MACRA, including the ACO 1+ Model, which will begin in 2018. These newer APMs incorporate more limited downside risk for participants, but with sufficient financial risk in order to be considered an Advanced APM.
In addition, CMS will continue to maintain and update a list of APMs qualifying as Advanced APMs annually.
For 2017, the following models will be considered Advanced APMs:
Comprehensive End Stage Renal Disease Care Model (Two-Sided Risk Arrangements)
Comprehensive Primary Care Plus (CPC+)
Medicare Shared Savings Program Track 2
Medicare Shared Savings Program Track 3
Next Generation ACO Model
For 2018 these additional models will be added:
ACO Track 1+
New Voluntary Bundled Payment Model
Advancing Cardiac Care Coordination through Episode Payment Models (Cardiac and Joint Care)
CMS/ONC can conduct onsite visits to physician offices for audit purposes
Another carryover from the Proposed Rule is that CMS has reserved the right to conduct onsite office visits, including having unfettered access to providers' EHRs in order to "conduct more frequent and more rigorous surveillance of certified technology and capabilities in the field."
And because the auditors are classified as "health oversight agencies" they do not fall under the HIPAA Privacy Rule, and providers are to disclose protected health information (PHI) without patient authorization and without a business associate agreement (BAA).
Further, and with respect to audit documentation, MIPS eligible clinicians and groups are required to retain copies of medical records, charts, reports and any electronic data used for MIPS reporting for up 10 years after the conclusion of the performance period.
Collectively, this represents a significant expansion of the administrative burden for MIPS Eligible Clinicians as any onsite audit will dramatically impact office operations and patient care, representing many hours of work, preparation and worry for any provider being audited.
Establishment of Physician-Focused Payment Model Technical Advisory Committee (PTAC)
One of the additions to the Final Rule is the formation of the PTAC (Physician Technical Advisory Committee). This 11-member group will be tasked with reviewing stakeholders' proposed physician-focused payment models (PFPMs) and make recommendations to the HHS Secretary. This is anticipated to provide an avenue for the creation of new and innovative payment models going forward.
Virtual Groups are not available in 2017, but may be available in 2018
Not unexpectedly, there is no change in the availability of virtual groups (which will not make an appearance until at least 2018). Solo practitioners and small group practices (of fewer than 10 clinicians) will want to watch for this, as virtual groups will provide an avenue for smaller practices to pool risk and more effectively compete with larger group practices.
Funding will be available to help small practices
MACRA makes $100 Million ($20M each year for 5 years) in technical assistance available to help MIPS eligible solo practitioners, small groups, and rural providers with MIPS to fund training and education support efforts (for practices with 15 or fewer MIPS eligible clinicians).
This is designed to help ease the burden of implementing MIPS for those practices with fewer available resources to devote to technology and implementation associated with compliance with the MIPS regulatory changes.
Additional Reporting Resources
Finally, as in the proposed rule, CMS expects that MIPS data will be able to be submitted via relevant third-party intermediaries in order to help providers with attestation.
These include qualified clinical data registries (QCDRs), health IT vendors, qualified registries, and CMS-approved survey vendors, who now have the ability to act as intermediaries on behalf of MIPS eligible clinicians and groups for submission of data to CMS.
Summary & Comments
The Final Rule is "good news"
In general the Final Rule is good news, and should be welcomed by most providers. MIPS is an important program for CMS, and they have made efforts to ease providers' entry into this new program, and hopefully have done enough to encourage near universal participation.
MIPS will be constantly evolving
What is also clear is that CMS intends for MIPS to be constantly evolving. While this is good in theory, it will mean constant adaptation and change for providers. To draw a musical analogy, it's not going to be a John Philips Sousa march–very predictable, with a standard cadence that one can get used to. Rather MIPS/MACRA will be more like avant-garde jazz–variable, improvisational and constantly changing, with only hints of a melody holding things together.
This is evident by the large number of references CMS has made to "future rulemaking" as a way to continue to refine and evolve the MIPS program. Quality measures will be reviewed and updated annually, along with new programs qualifying as Advanced APMs. And thresholds and measures will be adjusted as needed to promote CMS' quality goals, and to ensure budget neutrality.
This means an ever-changing regulatory environment for providers, and for software developers.
MIPS is daunting in its complexity
Not only is MIPS evolving, but even in its infancy it is extremely complex. The final rule is 2,400 pages rendering it essentially useless as a resource for clinicians. And while CMS has provided additional reference material (see our previous blog post for links) these materials may not be detailed enough.
Due to this complexity, the net is that providers are likely to throw up their hands, and say to their vendors "please take care of this for me". The administrative burden of MIPS is then transferred to the EHR vendors. Providers will "win or lose" based on the output from their EHRs, and most may not understand how the scores were calculated, nor how to remedy any deficiencies.
What's Next?
We at Impact Advisors will be paying attention to reaction in the healthcare community, and will keep you up to date with opinions as MIPS continues to evolve. In addition, we'll be taking some deeper dives into specifics of the legislation in future blog posts. Stay tuned!
For now, providers should:
Become familiar with the rule and its provisions.
Begin reviewing the available quality measures, looking to determine a "best fit" with their practice.
Contact their EHR vendor to understand their plans for MIPS implementation, including whether their EHR is targeting being able to submit MIPS data directly to CMS.
Consider commenting to CMS on its implementation of the Final Rule, and on the planned evolution of MIPS.