QPP Proposed Rule for 2021: Update & Analysis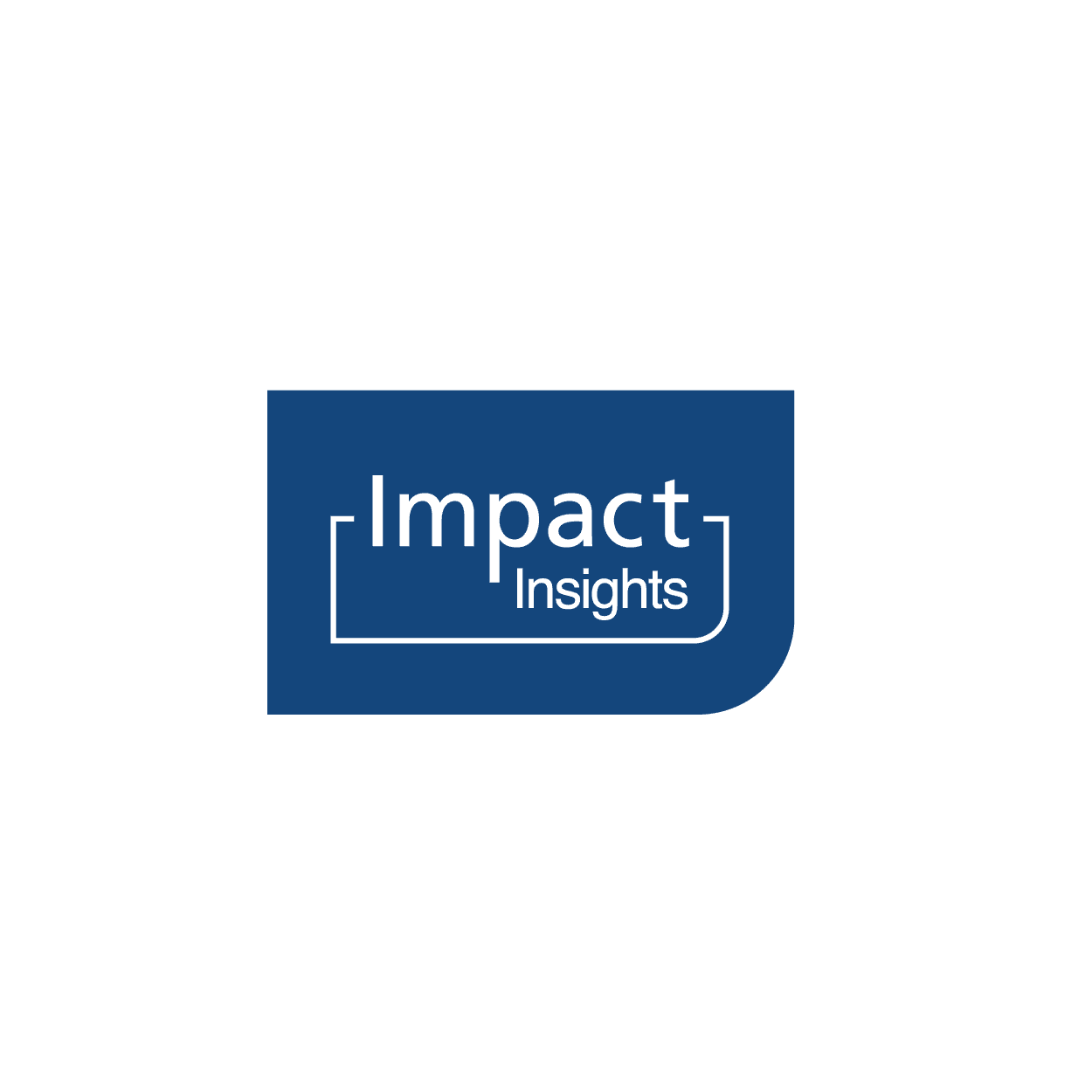 Aug 28, 2020
QPP Proposed Rule for 2021: Update & Analysis
Recently (August 3, 2020), CMS released the 2021 Proposed Rule for the Quality Payment Program (QPP) via the Medicare Physician Fee Schedule (PFS) Notice of Proposed Rulemaking (NPRM).
In this blog post we'll give a high-level overview of the sections of the proposed rule affecting the QPP program. However, please recognize there is much more additional content in the PFS rule that is not related to QPP nor covered in this article, but which readers and organizations will want to review as they compile their regulatory programs and strategies.
Proposed Rule and Timing
Please note that this is a Proposed Rule, which means the details of the regulations are not yet final. It also means that there is a comment period, with comments accepted until October 5, 2020, via the Regulations.gov website or directly from the Federal Register rule itself by clicking the green "Submit a Formal Comment" button.
Recognize the challenge here though: If comments are accepted until October, it'll then be sometime after that for the Final Rule to appear and be published. That leaves little time (less than three months) before those rules would take effect on Jan 1, 2021.
COVID-19 Impact
These timing delays seem likely to be a byproduct of the COVID-19 crisis. Similarly, CMS has recognized the need for providers to focus on patient care during the crisis, and have therefore scaled back some proposed changes that are reflected in this rule – particularly the delay in implementation of the MIPS Value Pathways (MVPs) which were originally expected for 2021 but have now been delayed to at least 2022. Additionally, CMS has included Scoring Proposals that offer additional flexibility in reporting, due to the burdens of responding to COVID-19 for the 2020 Performance Year.
Participation Pathways
MIPS Value Pathways (MVPs)
As discussed briefly above, MVPs are no longer required for 2021, and CMS is targeting 2022 to begin implementing MVPs.
MVPs are planned to be optional and offered in parallel to traditional MIPS reporting options for Eligible Clinicians (ECs).
APM Performance Pathway (APP)
Newly proposed for 2021, APPs are similar to MVPs. These would be available only to participants in MIPS APMs. Note that with the rollout of the APP, CMS is proposing to sunset the current APM Scoring Standard (used historically for MIPS APMs) beginning with the 2021 performance period.
APP Characteristics
Reported by either the individual eligible clinician, group (TIN), or APM Entity, and only available to MIPS APM participants.
While APP participation is optional for MIPS APM participants, it is mandatory for ACOs participating in the Medicare Shared Savings Program to report quality performance via the APP (although MIPS eligible clinicians in these ACOs would still have the option of reporting outside the APP).
Composed of a fixed set of measures for each performance category.
Cost [0%]: Would be weighted at 0% (as cost containment is a required component of all MIPS APMs).
Improvement Activities (IA) [20%]: Would automatically be assigned based on the requirements of the MIPS APM. For 2021, all APM participants reporting through the APP will earn a score of 100%.
Promoting Interoperability (PI) [30%]: Reported and scored at the individual or group level, as is required for the rest of MIPS.
Quality [50%]: Composed of six measures that are specifically focused on population health. Will also automatically be used for purposes of Medicare Shared Savings Program (MSSP) quality scoring, thus satisfying reporting requirements for both programs.
Note the difference in proposed category weights for the APP (above) compared with the MIPS category weights (detailed below):

MIPS Program Updates
Participation Options
* Virtual Group Submission (now given highest hierarchical priority when multiple scores are received)
* Individual Eligible Clinicians (ECs)
* Group Submission
* APM Entity (*NEW*) – may now report to MIPS on behalf of associated MIPS eligible clinicians.
Historically, ECs participating in MIPS APMs were required to use the APM Scoring Standard via their APM. This standard is now being sunset beginning with the 2021 performance period.
Instead, both the Quality and Improvement Activities (IA) performance categories can now be reported by the APM Entity (with the APM Entity being defined by the Participation List or Affiliated Practitioner list of the applicable MIPS APM).
Quality measures could be selected and reported in the same manner and using the same options that are available to all other MIPS eligible clinicians, or could be reported through the APP. Improvement Activities would normally be calculated for the APM Entity group.
Note that if Cost is not reported through the APP, then Cost would be scored via the APM Entity.
Performance Threshold and Performance Category Weights
CMS continues to make gradual adjustments to the performance category weights used in MIPS scoring for performance year 2021:

*In 2022, regulations require the MIPS performance threshold be equal to the mean or median of the final scores for all MIPS eligible clinicians for a prior period, and the Quality and Cost performance categories must be equally weighted at 30% each.
Performance Category Proposals
Quality
Proposed to not use benchmark data for 2021 (due to concerns that historical data may not be representative, secondary to COVID-19), and instead proposed to use actual data received during the 2021 performance period (CY2021).
This may limit the ability to accurately predict scores for ECs in 2021, as historical benchmark data would not be available.
Similarly, the scoring policy for topped-out measures (topped-out measures are capped and can only earn a maximum of 7 achievement points) is proposed to include both 2020 and 2021 benchmark data.
Revise scoring flexibility for measures with specification or coding changes during the performance year (truncation to a nine-month performance period or suppression of the measure under special circumstances).
CMS Web Interface to be Sunset
End the CMS Web Interface as a quality reporting option for ACOs and registered groups, virtual groups, or other APM Entities beginning with the 2021 performance period (see additional information below).
Additions and Changes to Quality Measures
Final total of 206 quality measures for the 2021 performance year
Address "Substantive Changes" to 112 MIPS Quality Measures
Some changes to specialty sets (e.g., removal of some measures from specific sets)
Removal of 14 quality measures from the MIPS program
Addition of two new administrative claims-based measures (one of which has a three-year measurement period)

Hospital-Wide, 30-Day, All-Cause Unplanned Readmission (HWR) Rate for the MIPS Eligible Clinician Groups (replaces the current All-Cause Readmission measure)
Risk-standardized complication rate (RSCR) following elective primary total hip arthroplasty (THA) and/or total knee arthroplasty (TKA) for MIPS eligible clinicians
ACOs participating in the Shared Savings Program
Proposed to require ACOs participating in the Shared Savings Program to report their quality measures through the APM Performance Pathway (APP).

One benefit would be that these quality scores would then also count for the MIPS Quality performance category for those ECs participating in Shared Savings Program ACOs.
Cost
Telehealth services will be included that are directly applicable to existing episode-based cost measures and the TPCC measure.
Note that updated cost specifications are available for review on the CMS MACRA Feedback Page.
Improvement Activities (IA)
Proposed to include an exception during a public health emergency (PHE) to the nomination period timeline.
Addition of new criterion for nominating new Improvement Activities (activities that can be linked to existing and related MIPS quality and cost measures).
Establish a process for agency-nominated Improvement Activities.
Modification of two existing Improvement Activities.
Promoting Interoperability (PI)
Proposed to retain the Query of Prescription Drug Monitoring Program (PDMP) measure as an optional measure and to increase its worth from 5 to 10 bonus points.
Change the name of the "Support Electronic Referral Loops by Receiving and Incorporating Health Information" to "Support Electronic Referral Loops by Receiving and Reconciling Health Information."
Add Health Information Exchange (HIE) bi-directional exchange as an optional measure

Worth 40 points (full credit) for Promoting Interoperability
Attestation only:

All patients – no exclusions or exceptions
Participates in bi-directional exchange
HIE can exchange across unaffiliated partners (e.g., not just within EHR vendor)
Uses CEHRT

Changes for Third-Party Intermediaries
Proposed to allow Qualified Clinical Data Registries (QCDRs), Qualified Registries, and Health IT vendors to support:

APM Performance Pathway (APP) beginning with the 2021 performance period
MVPs beginning with the 2022 performance period

Establish specific data validation requirements for QCDRs and Qualified Registries

CMS is also seeking comment on whether Health IT and CAHPS survey vendors should perform similar data validation

Proposing additional factors to be considered when determining whether to approve a third-party intermediary for future participation in the MIPS program:

Historical compliance with requirements during any prior MIPS performance period
Historical provision of inaccurate information to clinicians regarding QPP requirements

Updates to standards for QCDR measures:

Delaying the QCDR measure testing requirement until the 2022 performance period
Modifying the QCDR measure testing requirement to be a two-step process with validity testing and full measure testing (beta testing)

QCDR measures must be fully tested at the clinician level in order to be considered for inclusion in an MVP

Delaying the QCDR measure data collection requirement until the 2022 performance period (secondary to COVID-19)

Propose to require submission of additional corrective action plan information under the remedial action and termination policies applicable to third party intermediaries
Scoring Proposals (COVID-19 Flexibility for Performance Year 2020)
Complex Patient Bonus Points

10 bonus points available (applicable to the MIPS final score) to account for the complexity of treating COVID-19 patients during the Public Health Emergency

Double the original available complex patient bonus points for 2020

Applies to clinicians, groups, virtual groups, and APM Entities
Applicable only to the 2020 performance year

Extreme and Uncontrollable Circumstances

APM Entities can submit an application to re-weight MIPS performance categories as a result of extreme and uncontrollable circumstances, including a public health emergency (such as the COVID-19 pandemic)

If approved, the APM Entity would receive a score equal to the performance threshold, and would apply to all clinicians in the APM Entity

Would apply beginning with the 2020 performance period
Physician Compare Definition
Physician Compare is proposed to be defined as the Physician Compare Internet website of the Centers for Medicare & Medicaid Services (or a successor Web site)
End of CMS Web Interface Reporting
As noted earlier the proposed rule would discontinue the CMS Web Interface as a quality reporting option for ACOs and registered groups, virtual groups, or other APM Entities beginning with the 2021 performance period.
This represents a significant change for groups and virtual groups for those leveraging this collection type. CMS offers these options for affected groups and virtual groups for 2021:
Ability to select quality measures (including specialty-specific measures) tailored to their scope of practice (instead of reporting on a pre-determined set of measures established under the CMS Web Interface).
Report fewer measures (6 as opposed to 10) with the ability to report on all-payer data.
Option to choose from 10 eCQM and 9 MIPS CQM primary care measures previously reported through the CMS Web Interface.
Advanced APM Program Proposals
Qualifying APM Participant (QP) Determination
QP Threshold Scores: Beginning in 2021, Medicare patients who have been prospectively attributed to an APM Entity during a QP Performance Period will not be included as attribution-eligible Medicare patients for any APM Entity that is participating in an Advanced APM that does not allow prospectively attributed Medicare patients to be attributed again.
Targeted Review: Beginning with the 2021 QP Performance Period, CMS will accept Targeted Review requests under limited circumstances where there is evidence that CMS has made a clerical error in determining the participation lists associated with an Advanced APM.
Medicare Shared Savings Program
Accountable Care Organizations (ACO) Changes
Propose to require MSSP ACOs to report quality measure data for the Medicare Shared Savings Program (MSSP) via the APP (instead of the proposed-to-be-discontinued CMS Web Interface):

Report a single set of quality metrics meeting that would meet the requirements for both MIPS and MSSP
The ACO quality measure set would be reduced from 23 to 6 available measures
The number of measures that an ACO would be required to report would be reduced from 10 to 3

i.e. ACOs would need to report 3 of the available 6 quality measures

Consideration of adding an additional "Days at Home" measure (currently under development) to the APP core measure set in future years
Proposed increase in the performance threshold where ACOs would be required to score at or above the 40th percentile across all MIPS Quality scores in order to share in savings at the maximum sharing rate (and avoid owing maximum losses)

Currently ACOs have to report all measures (not just 3 of 6) and have to score at or above the 30th percentile on one measure in each domain to share in savings.
As proposed:

If the performance threshold is met, the ACO would receive the maximum sharing rate.
If the performance threshold is not met, the ACO would be ineligible to share in any earned savings.

For ACOs that owe shared losses, these would be scaled using:

Proposed to broaden the conditions under which CMS may terminate an ACO's participation when an ACO habitually fails to meet quality performance standards
Due to the COVID-19 pandemic, for Performance Year 2020:

All MSSP ACOs will receive the "extreme and uncontrollable circumstances" exception
No CAHPS for ACOs survey will be required (Consumer Assessment of Healthcare Providers and Systems)
ACOs will automatically receive full credit for the patient experience of care measures
Helpful Links