Impact Advisors Earns Top Honors in Black Book State of Healthcare Report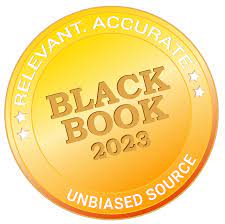 Aug 22, 2018
Impact Advisors Earns Top Honors in Black Book State of Healthcare Report
Firm recognized in Annual State of the Healthcare Technology Advisory and Consultants Industry Report
CHICAGO (August 22, 2018) – Impact Advisors, LLC, a leading provider of healthcare information technology services, is pleased to announce it has been recognized by Black Book as a top information technology advisor in client experience and satisfaction. The firm was rated favorably in the 2018 State of the Healthcare Technology Advisory and Consultants Industry Report.
"Impact Advisors' strong performance in this report is significant, because client satisfaction is the best demonstrator of our success," according to Andy Smith, the firm's President. "Our mission has always been to Create a positive Impact in the healthcare industry and in the communities our clients serve. We accomplish this by establishing ourselves as trusted advisors on whom our clients can rely to help solve their toughest challenges."
Black Book Market Research LLC measures customer satisfaction across 20 consultant-centric, copyrighted key performance indicators: level of advisory expertise on subject matter, innovation, training, engagement successes, expertise with governance and organizational structure, strategic engagement customizations, vendor agnostic identification and selection processes, values and integrity, objectivity in advisement, scalability, marginal value adds, client care, accountability and trust, reliability, consultant firm viability and management stability, return on investment, quality of recommendations, process improvement tools, and marketing brand image.
For a full listing of healthcare consultant and advisory firm rankings in each category, click here.
About Black Book Research
Black Book Market Research LLC, its founder, management and staff do not own or hold any financial interest in any of the vendors covered and encompassed in the surveys it conducts. Black Book reports the results of the collected satisfaction and client experience rankings in publication and to media prior to vendor notification of rating results and does not solicit vendor participation fees, review fees, inclusion or briefing charges and/or vendor collaboration as Black Book polls vendors' clients. In 2009, Black Book began polling the healthcare user and client experience of now over 600,000 healthcare software and services users. Black Book expanded its survey prowess and reputation of independent, unbiased crowd-sourced surveying to IT and health records professionals, physician practice administrators, nurses, financial leaders, executives and hospital information technology managers. Cybersecurity services and products satisfaction and client experience polling was initiated in 2013 by Black Book Market Research LLC.
About Impact Advisors
Impact Advisors is a nationally recognized healthcare information technology consulting firm that is solving some of the toughest challenges in the industry by delivering strategic advisory, implementation and optimization services. Our comprehensive suite of patient access, clinical and revenue cycle services spans the lifecycle of our clients' needs. Our experienced team has a powerful combination of clinical, revenue, operations, consulting and IT experience. The firm has earned a number of prestigious industry and workplace awards including Best in KLASu00ae for ten consecutive years, Healthcare Informatics HCI 100, Crain's Chicago Business Fast Fifty, as well as "best place to work" awards from: Modern Healthcare, Consulting Magazine, Becker's Hospital Review and Achievers. For more information about Impact Advisors, visit www.impact-advisors.com.
###