Culture is Priority #1: The Cornerstone of Impact Advisors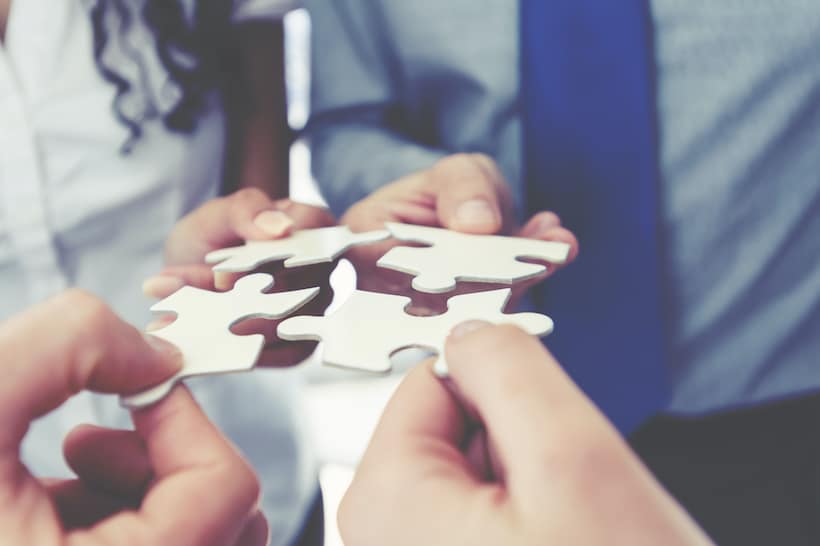 Feb 16, 2022
Culture is Priority #1: The Cornerstone of Impact Advisors
Fifteen years ago this month, brothers and co-founders, Andy and Pete Smith, envisioned creating the nation's premier healthcare consulting firm focused on building and sustaining an environment of care and quality. This has been the cornerstone of our Impact Advisors (IA) family and is the basis of our success and continued growth, including 24 best in KLAS awards over the last 15 years. Andy and Pete have been so dedicated to our culture from the beginning, 11 years ago this week they hired our full-time Happyologist, Michael Nutter, and then created a Happy Team in 2016, all with the specific purpose of sustaining and shaping our workplace. It is my pleasure to be a part of our Happy Team and to share a few of the ways we maintain our strong cultural foundation.
To start our conversation, it helps to have a common definition of corporate culture. Below is one from Inc.com:
"Corporate culture refers to the shared values, attitudes, standards, and beliefs that characterize members of an organization and define its nature."
Building the Cornerstone – Defining Impact Advisors Culture
The key here is that culture is shared. Because we are continuously growing, this makes maintaining, shaping, and enhancing our culture a fluid practice. Supporting a well-defined culture requires dedication and alignment from our leadership, operations and recruiting teams to model and foster our culture. Each of these groups must be committed to living out the core values and mission we have established.
As our co-founder Andy Smith shared during our latest Ethos (our quarterly orientation), "when you have the right group of talented individuals committed to living out your shared values, everything becomes exponentially easier." The commitment from each of our team members to model our values daily helps us maintain a solid foundation for our culture. As we build upon this cornerstone, it may need a little wiggle room for extra support, but the core values and mission will always remain the same.
Impact Advisors Mission and Core Values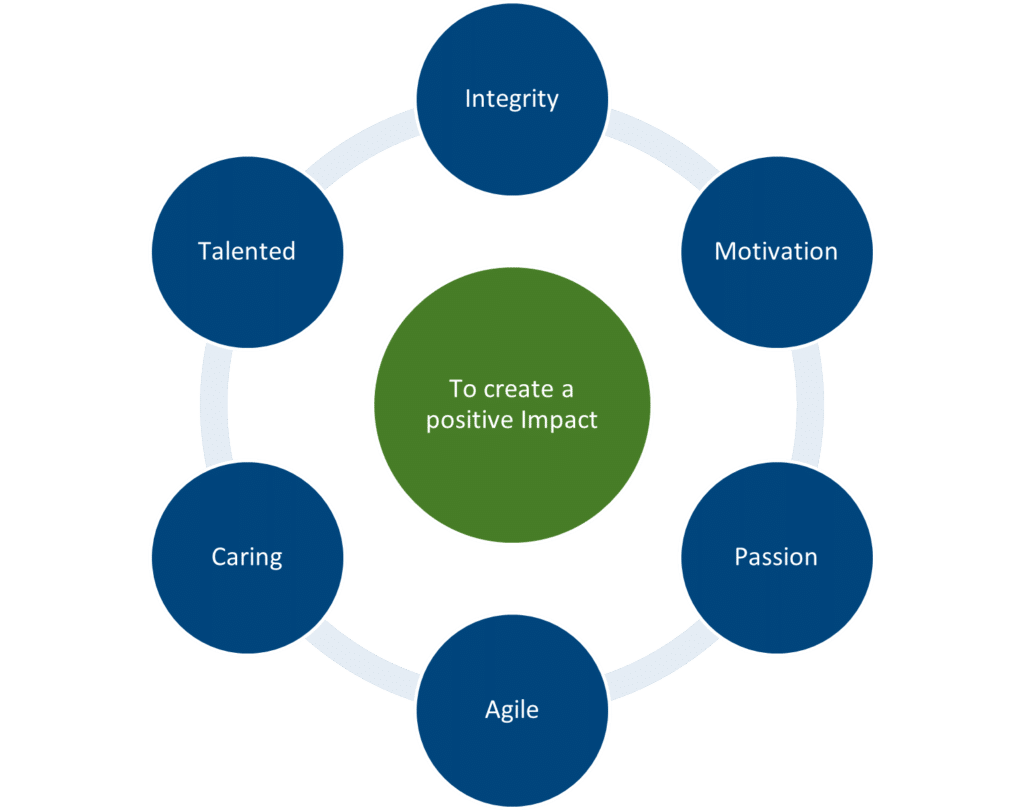 Building on Top of our Cornerstone – Growing Up
Maintaining our top-notch culture all starts with a fantastic recruiting team. Our recruiters are the gatekeepers of Impact's culture and are tasked with the crucial role of scanning the healthcare industry for the best and the brightest that carry our shared values and mission. Finding what we call "Winners", our colleagues, is not a task we take lightly and is a core component that helps us build upon the foundation we have established.
Our recruiting team works diligently to help meet the needs of our IA family, our clients, and the new Winners they are recruiting. The recruiting process and timeline can vary depending on the opportunities available, but those that stay connected with our recruiting team and demonstrate our shared values will find their way to our IA family – which is when the true magic begins and the building starts!
Building Together Start with The Blueprints – Onboarding
As new Winners join the IA family, they are immediately introduced to our onboarding process to make sure they become well-acquainted with our core values, internal expectations, and IA family language – my favorite part! The first week can be a bit of a whirlwind from signing onboarding documents, setting up benefits, getting laptops set up, meeting a career coach, and then attending the first orientation (with me). To help us with this onboarding process, we have a top-notch operations team ready to support our new Winners by connecting them with the resources we have to support them, our culture, and our Impact family.
Each new Winner who joins our IA family helps to shape, grow, and enhance our culture. We want every Winner to be successful in helping us continue to the be best place to work and deliver the best work to our clients. It's crucial for each member of our team to share and model our core values consistently. The faster our new Winners see the dedication we have to our culture and understand we are here to support each other, the faster they can begin contributing to our wonderfully diverse IA family.
Tools for Successful Construction – What's in Our Culture Toolbox
To begin the journey at Impact, we have a few items and start-up tasks to help share expectations and prepare our Winners as we build and grow our Impact Advisors family together. These items include:
A Career Coach – A Winner, selected to help new Winners with their questions about the firm, clients, client expectations, and career path
A Welcome Winner Map – To walk through year one milestones
A Welcome Email -To introduce our new Winner to the firm, sent from the coach
An Initial Welcome Winner Orientation – Hosted by yours truly, to share more about our internal resources, Winner expectations, and answer any questions about Impact Advisors
A Happy Team – A team dedicated to our culture, Winner happiness, and ongoing Winner support
A New Winner Checklist – An internal tool to share all start-up tasks and resources
Impact Ethos Orientation – Our quarterly group orientation to introduce our new team members to our leadership team, operations team, external partners and define what it means to be a Winner
Our IA Swag Bag – We can't spoil all the fun!
Professional Development Plan Template – A template for our Winner and coach to complete with yearly development goals
Happy Checks and VIP Calls – A process we use to gain valuable input from each Winner
Annual Performance Review– A celebration of all the incredible work accomplished over the past year
Our culture is engrained in everything we do, which is why it is so important that each member of our IA family focus on our mission to Create a positive Impact through our shared values of Integrity, Motivation, Passionate, Agility, Caring and Talent. Living these out daily has always been and will continue to be the foundation of our success and growth.
If you are interested in joining our wonderful IA family, please check out our Careers Opportunities page and start a conversation with our recruiting team.