Disruption and Innovation: Actionable Strategies for 2023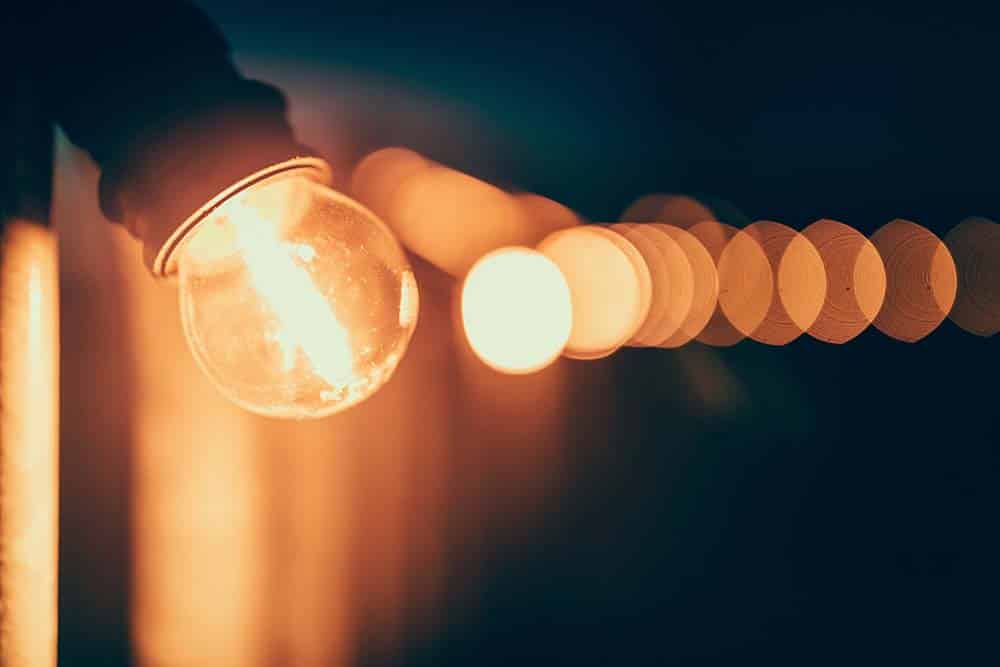 Nov 01, 2022
Disruption and Innovation: Actionable Strategies for 2023
As nontraditional competitors steadily gain traction in health delivery – especially in primary care – it is more critical than ever that hospitals and health systems get innovation "right."
Nontraditional Competitors in Health Delivery Are Rapidly Evolving
Onsite and virtual care options from:

Major pharmacy, retail, and/or grocery chains

Independent urgent care centers

Employer-sponsored worksite clinics

Payer programs and initiatives

"Concierge medicine" providers

Emerging tech-enabled primary care startups

Acquisitions by private equity firms

High-value specialty areas (dermatology, orthopedics, etc.), imaging, ambulatory surgery centers
Major players like CVS, Walmart, and Amazon – which have inherent advantages over traditional providers such as brand recognition, deep pockets, and technology assets – are aggressively expanding their footprint in health delivery through acquisitions and partnerships.  The litany of recent announcements from these companies (and others) underscores the willingness – and ability – of nontraditional competitors to quickly pivot and embrace bold changes in order to capitalize on perceived opportunities in health delivery.  Providers should fully expect that trend to continue, regardless of the success or failure of any individual near-term initiative or announcement.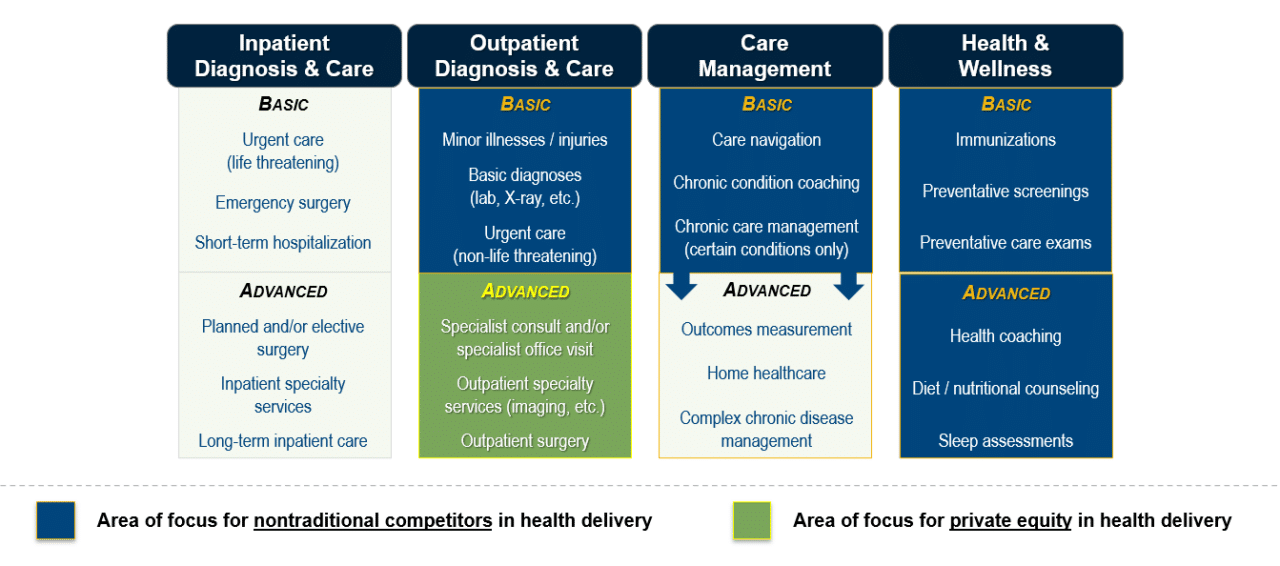 Actionable Strategies
Foster a culture of innovation and a willingness of hospital and health system leadership to:

Actively participate in disruption efforts.

Take risks and make calculated "bets" for the future.

Put structure (and funding) behind innovation.

Build and expand strategic partnerships with a variety of different stakeholders.

Establish a private equity or venture capital "innovation fund."

Have a plan to respond to the threat from nontraditional competitors…

Find innovative ways to differentiate the health system's brand and services.

Compete directly on convenience and access.

Focus on clinical expertise, depth of services, and the patient-provider relationship.

…while also capitalizing on any opportunities for strategic partnerships with those organizations (e.g., joint ventures, etc.).