Engaging Leadership to Focus on the People Side of Change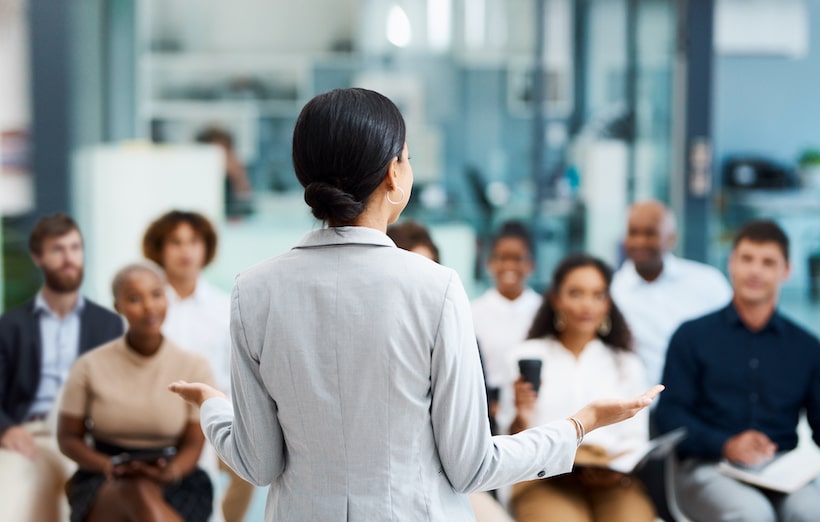 Jul 26, 2022
Engaging Leadership to Focus on the People Side of Change
Leaders are facing an enormous amount of change today due to an external shift in the marketplace including talent shortages, changes in consumer demand, new innovative products and services and significant advances in technology. It's imperative for organizations to respond to hold onto a competitive advantage. As outlined in Six Key Principles for Successful Change Management, your organization must develop a "people-centric" approach that begins with leadership or your strategic initiatives will not succeed. Leadership is one of the key principles to help drive successful change. Leaders at all levels of an organization must be active and visible during the project or initiative.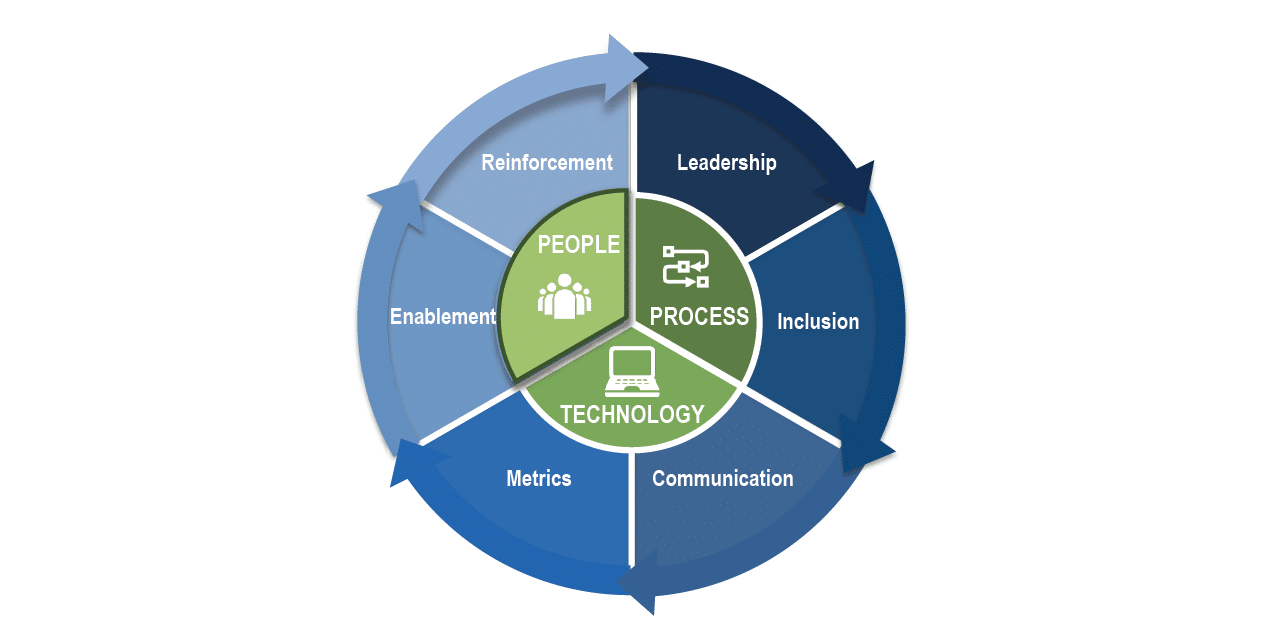 Driving Change Is Hard
As a leader, you are responsible for sharing the strategy and how it aligns with the organization's overall objectives. You need to be inspirational, empathetic, and supportive. Easy? Not according to Gartner.com as "half of change initiatives fail, and only 34% are a clear success."1 It is true that organizations have learned to master the technical/operational side of change by leveraging project management to keep a project on course. It is the people side of change that leadership often overlooks and contributes to the failure rate. Leaders of successful change help their people transition to a desired future state. Interestingly, decades of research prove that leaders who focus on both – the technical and the people side of change — have a better rate of success than those who don't.
Three key steps leaders must take to help their organizations succeed
Planning
Planning is the first essential step. A successful change management plan will help you drive effective transformation and ease your team into the transition.
Your organization must put upfront time and effort into:
Developing a vision and goals for the project
Defining what is changing
Identifying the risks of not changing
Determining which groups are impacted by the change
Establishing tactics for improving employee buy-in and commitment
Developing a communication plan to share details with staff
Investing in tools to help manage people's different perspectives, attitudes, and feelings
Leaders are key in establishing the foundation and providing support to ensure the transformation can move smoothly.
Communication
It cannot be overstated that old methods such as email broadcasts or company-wide meetings aren't enough motivation for employees to trust the organization and willingly change their behavior for something new and untested. Leadership has to do more to gain acceptance and buy-in. A well-conceived communication plan will help you generate enthusiasm and excitement by building awareness, articulating the details of the change, and creating a mechanism for receiving valuable feedback about what's working and what isn't, as you address employee fears and uncertainties about the journey ahead.
You need to know your audience and be able to communicate effectively with them about what is coming and when. What most people really want to know is "WIIFM" (what's in it for me?) and how does this change impact me personally? A strong communications plan with leadership support will:
Build trust with employees
Provide an understanding of the vision and goals
Create transparency from the top down and bottom up
Set expectations of roles and responsibilities
Create buy-in with employees
In order to achieve these, you need to have a strong communication plan that builds in the strategic approaches below:
Segmenting the impacted groups
Determining the appropriate messages for each group
Including timing for each group
Identifying distribution methods in which to deliver the message for each group (meeting, email, phone call, etc.)
Designing feedback loops to gain insight in real-time
Impacted groups want to hear from the top about how the change aligns with your business strategy and why a change is important. Your ability to make that case and communicate the degree of change on impacted individuals boosts your trustworthiness and credibility with your people. That influence affects people's willingness to accept your vision of the future and embrace the change with all its challenges and unknowns.
Engagement
Disappearing during the journey is the most common and biggest mistake you can make as a leader, as reported by participants in change projects. You cannot only be present for the project kickoff or send an email about the importance of changing and then fade out and move on to the next project or initiative. Leaders must stay engaged with the project and lead by example throughout by:
Attending townhalls
Providing quotes and statements for newsletters/presentations
Joining project meetings to bring encouragement
Showing empathy for the project team working around the clock
Being involved in decisions
Meeting with project team members in groups or 1:1 to hear updates and provide feedback
Leaders are the face of the change journey and the actions you take before, during, and after the change concerning your people are directly related to your organization's success or failure.
1 2016 Prosci Best Practices in Change Management, "Biggest Mistakes," p. 196