Healthcare A/V: Critical to Plan, Challenging to Define, Deploy, and Support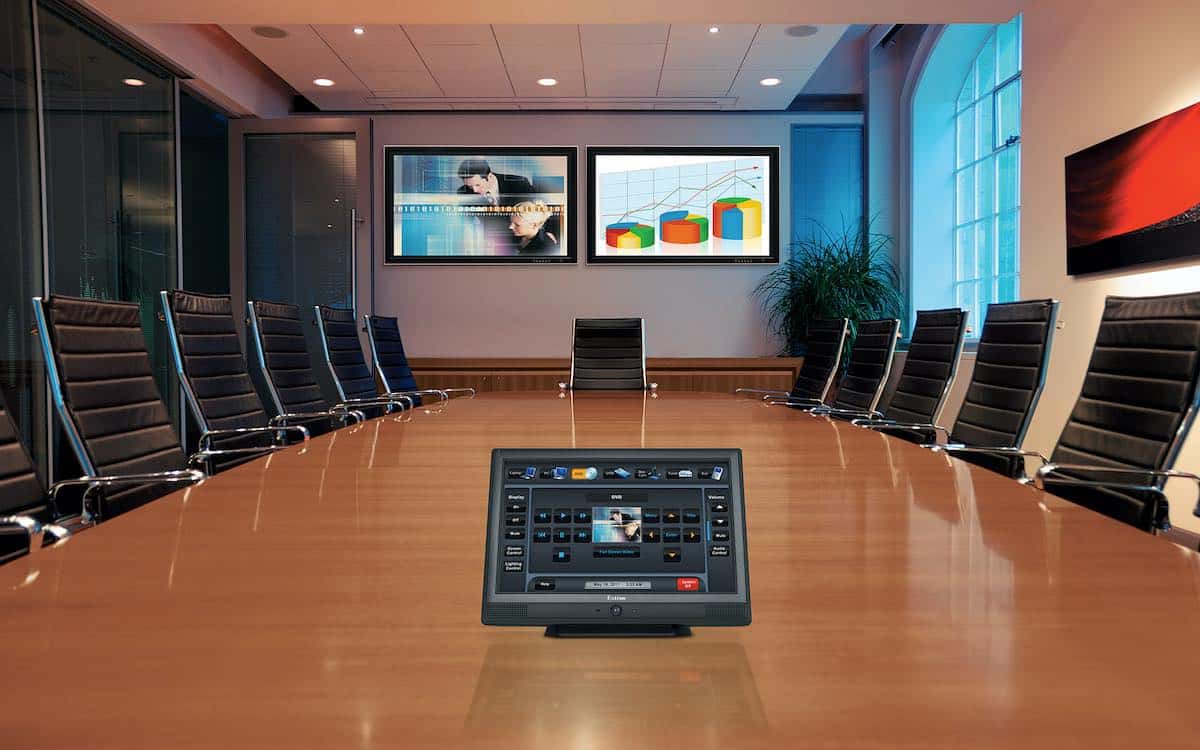 Feb 10, 2021
Healthcare A/V: Critical to Plan, Challenging to Define, Deploy, and Support
I often hear project team members and leaders during budget revisions say, "Whoa, how did this get missed in our original planning estimates and why don't we have more defined standards?" Another common reflection statement: "We spent a lot of time on this topic and I don't understand why it is so complex in terms of who owns what."
The truth is there is nothing simple and straightforward about one's definition of audio-visual (A/V) technology and the A/V planning process in hospitals and ambulatory centers. To start with, A/V means different things to different audiences, so the first step in a project is to identify what is or is not A/V and who is responsible and accountable for each of the components and budgets.
In hindsight, I wish I documented my challenges with A/V to later reference and share with project teams for subsequent projects. That is what prompted me to share some of these reminders and lessons learned with you to help prevent gaps and limit surprises with projects at your organization. For experts reading this article, I hope this content provides you with a few fundamental reminders and reassurance of your expertise and experience.
Also, it is important to recognize every client/organization is different, and A/V technology is uniquely managed and budgeted with a variety of logical explanations. Throughout this blog, consider where you are in the planning or execution phase of a project and think of what else you might add to better define and improve A/V planning within your organization.
Who is responsible for A/V?
One key disconnect with A/V planning happens when there are expectation gaps throughout the organization. The expectations come from all directions: internally (vertically across departments) and externally (competition and patient experiences), and they vary considerably (sound familiar?). My suggestion is that you frame in a responsibility matrix who owns the components of A/V and make sure your level of detail includes who carries the project budget, who must be consulted for each of the components and functionality, and who installs the equipment and components. It can be challenging to finalize decisions and leverage standards collectively without inclusive planning from the very beginning, or as I like to say, without inviting everyone to the party.

One game changer to note in your responsibility matrix is your A/V vendor/partner to help guide and advise you through the process. Some organizations have multiple A/V vendors for competitive pricing purposes and most facilities projects have architectural experts to partner with and leverage initially during the schematic design. In my experience a team comprised of an architect, a mechanical, electrical, plumbing (MEP) engineer, and one vendor partner at the party/table for A/V planning will produce a thorough and well-defined A/V budget and design plan.
What qualifies as A/V?
A/V is no longer a traditional, independent and basic solution discussion. It now involves more than the traditional solutions, which are televisions, cable, or satellite TV service, and some standard cabling.
Today, there are new, innovative software applications with integration options you can leverage with your existing vendors and applications. For example, take into consideration your inpatient room configuration and the applications and A/V hardware requirements you already have noted in your budget. There are existing vendors enhancing their platforms to improve a seamless patient experience. This is why you need a comprehensive and inclusive team from biomed, clinical informatics, and IT and a patient experience team member to participate in your planning sessions.
Now read the next series of questions and ask yourself about your current patient room setup or read these questions and consider another department/area where you have A/V solutions challenges.
Does your patient room technology include a digital whiteboard with integration and what are the setup requirements (hardware)?
Are the TV and entertainment controls integrated with your nurse call system and room controls?
Are you experiencing a sustained increase in telehealth and video consult requirements for inpatients since the start of the COVID-19 pandemic?
Were you already using contactless A/V solutions and equipment sanitation processes in your current workflows prior to COVID? Can you reduce the cleaning costs or room turnover times with contactless technology changes?
Can you leverage the current A/V hardware to support disparate solutions or are there competing workflows or proprietary limitations in your current design?
Because there are so many solutions and vendors in the patient room space, there are innovative applications to help consolidate all the processes. You and your team have many options to explore to create a simple and positive patient experience, but please plan for the budget costs required to achieve that goal. Here are a few examples of A/V components and infrastructure considerations.
Televisions (commercial or healthcare grade, coax or IP TV connections, tracking boards, surgery schedule boards, micro-PCs to support content)
Advanced A/V solutions for conference rooms and command centers (cameras, microphones, servers, physical space requirements for advanced solutions in rooms and IT closets)
Telecom integration in conference rooms and executive offices
Digital signage and wayfinding
Sound and noise management technology (sound masking)
Patient room experience applications (infotainment, edutainment, digital whiteboards with electronic health record (EHR) integration, nurse call integration solutions with A/V, cameras for interactive consults)
Where do you have A/V components throughout your organization?
The expectation for seamless, simple, and straightforward end-user/patient experiences throughout the healthcare setting is now a requirement and a competitive differentiator. It helps in the beginning of a project to lay out where you have A/V solutions today in your early planning and design sessions. When you consider the prevalence of A/V solutions, you may realize the easier question is, "Where don't we have some component of A/V in your plans?" For example, some hospitals now leverage secure connections and cameras to conduct remote autopsies from mortuaries for teaching and collaboration purposes.
Patient rooms, lobbies, and common areas (including parking decks, waiting areas, huddle spaces, executive offices, nursing stations and conference rooms/command centers) all have A/V budget hardware components for traditional workflows. The hardware components alone can exceed $1 million in a budget for a smaller facility. Here are a few considerations to confirm where and what A/V solutions you currently utilize at your organization.
Traditional A/V locations

Training rooms/auditoriums
Executive offices
Conference rooms, board rooms and command centers – operational and clinical (if designated)
Break rooms/huddle spaces

Nontraditional staff and patient/family experience locations

Patient rooms (patient engagement/biomed)
Lobbies and waiting areas (IT or other; also, content management)
Integrated operating rooms (biomed)
Nursing stations (depending on budget owners) (medical equipment and IT)
Telehealth/distance consultation rooms (vendor driven)
When and why should you identify A/V needs early in projects?
When possible, you should define your scope early to prevent rework and budget stress later in a project. Leverage your standards, if available, to prevent scope creep in the project and document, document, document. I get requests for "a la carte" technology choices all the time, and as consultants, we listen and understand that is now a customer expectation for most projects.
That being said, we recommend you document workflows and define your organizational needs in your planning sessions first and consider using the human-centered design methodology. It is easier, and in many instances cheaper, to identify the actual organizational needs and then apply the appropriate technology to satisfy those needs. This is an important distinction for many teams to digest and if you use an "a la carte" approach, do not be surprised when you see an astronomical budget number and have to facilitate budget constraint discussions.
A/V planning is also a balancing act in planning for innovation and future proofing. You can only predict what you know today and in five years – or less – a more innovative solution can change your direction, so help your team by reminding them to set practical expectations.
Impact Advisors has a team of experts available to advise and advance your team through every step of the technology planning process, including new facility planning, mergers and acquisitions evaluations, and budget evaluations for the technology considerations regarding A/V noted in this article. The earlier we can engage your teams and build upon these starting blocks, the less likely you will have costly design changes and budget pressures to acknowledge the most important expectations of your staff and customers. I see time and again where these projects strain internal resources for the duration of any project, and we can help alleviate that stress along the way.
One final thought
The majority of your vendors and partners that present to your leaders or participate in clinical discussions leverage your A/V technology solutions daily. It is common that many guest presenters have never visited your facility in advance of a meeting or session. Delays because of undocumented or complicated processes can impact start times, meeting quality, and the outcomes of an important discussion. Keep it simple and strive to make A/V solutions and presentation applications for your employees and guests easy to use with straightforward instructions.
Please let us know what other topics or processes related to technology planning and A/V you would like us to cover in future articles.
Here are some other helpful planning questions regarding technology and A/V planning for your project.
Responsibility and budget ownership challenges

Who is/are my internal A/V expert(s) for this facilities project or assessment? Do we have the right level of expert or are there third-party partners?
Do we have a trusted and established A/V partner for our organization, and do they participate in our planning sessions and help us generate our initial design and budget estimates?
Do I have the right team members included in our patient room and advanced clinical areas to explain and showcase technology functionality for the project? It may not be in the A/V budget, but the lines get blurry, so you should invite the groups you think can contribute to the party.

A/V standards

Are standards in place for A/V and is the ownership clearly defined within my organization? What is not included that merits further planning and discussion?

Scope

Can I clearly state my project scope for A/V for each area listed below at this time?
Organization roadmap and any COVID-19 developments
Are there any technology or application changes scheduled for the duration of the project timeline that could impact the current vs. future state and any integration requirements?
How is the virtual workforce expansion impacting network infrastructure and staffing needs?
How is the recent pandemic impacting the design and A/V technology expectations of our space? Are we emphasizing a contactless design? Have the demands and prevalence of virtual interaction events vs. onsite command centers changed for the long term as a result of the pandemic? It may be too early to tell but ask the questions.