Its What's on the Inside That Truly Counts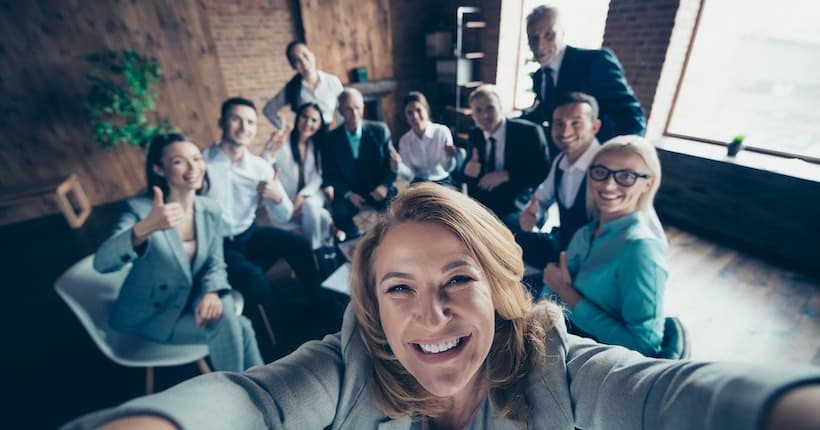 Apr 26, 2022
Its What's on the Inside That Truly Counts
I don't know about you, but I can clearly recall my mother reminding me of this during my awkward teen years. The reminder was often followed by an eye roll and disbelief that the qualities that really mattered lied beneath the surface. Fast forward to adulthood and I learned that my mother was right (insert eye roll). Her words not only resonated with me personally but also professionally as my career took shape. Having worked for consulting firms of various shapes and sizes throughout my career, it became clear that not all were who they appeared to be on the surface. It truly is what's on the inside that counts.
Call it luck but, despite a few imposters, I have been fortunate to have worked with several organizations who genuinely were who they claimed to be. Not only have they been leaders in their industry, but they have also possessed a strong culture. The benefit of a strong culture is that it often yields greater employee engagement, improved teamwork, stronger morale, increased productivity, and lower turnover. It is our shared values, attitudes, and passion for the work we do that brings us together as members of the Impact Advisors family.
I truly value the "people-first" approach Impact Advisors has chosen to take, offering opportunities for our Winners to contribute, grow, and add value in a variety of ways. We continue to maintain an inclusive environment where contributions are recognized and celebrated. Like many of you, it's what was on the inside that brought me to Impact Advisors.
We all know that today's employment landscape is fiercely competitive. The demand for talent is stronger than ever. Organizations are offering enticing incentives to sway even the most passive candidate. While some may make the move, there are many who place more value on a strong culture, a high degree of employee engagement, a supportive workplace and meaningful work. For many, it's about what's on the inside that matters more than a bigger title or temporary pay raise.
Improving our hiring practices, enhancing our culture, increasing Winner engagement, and improving internal mobility are becoming even more critical. These changes will also lead to a more agile and adaptive workforce that can pivot to meet changes in the market, gain resilience, and successfully take on cross-functional projects.
Keeping our Winners engaged, to the extent that we feel passionate about our jobs, leads to greater commitment to Impact, and more discretionary effort into client work. Winner engagement goes beyond activities, contests, and events. It is an emotional commitment to the organization and its goals. This emotional commitment means engaged employees actually care about their work and their company. They don't work just for a paycheck, or the next promotion, but work on behalf of the organization's goals.
If what's on the inside really matters, it's more important than ever that we ensure Winner growth, happiness, ambassadorship, strong peer to peer relationships, valuable coaching, recognition, open communication, work/life balance, project alignment, and overall satisfaction. Thankfully, we're already demonstrating this in a variety of ways from our investments in professional development, recognition in the form of HIA's and Advisor of the Year award, VIP calls, Town Hall Calls and Newsletters, thoughtful staffing process, contests, wellness programs, special interest groups, book club, Diversity & Inclusion Committee, thought leadership and consistent recognition from KLAS, Modern Healthcare and Consulting magazine, to name a few.
As I reflect on my journey within Impact Advisors I feel lucky. Lucky to have been introduced to such a passionate team of Winners, grateful for the opportunity to work with exceptional people and motivated to contribute to Impact's future growth and success. There is no doubt that, it truly is what's on the inside that makes Impact great.