TEFCA in a Nutshell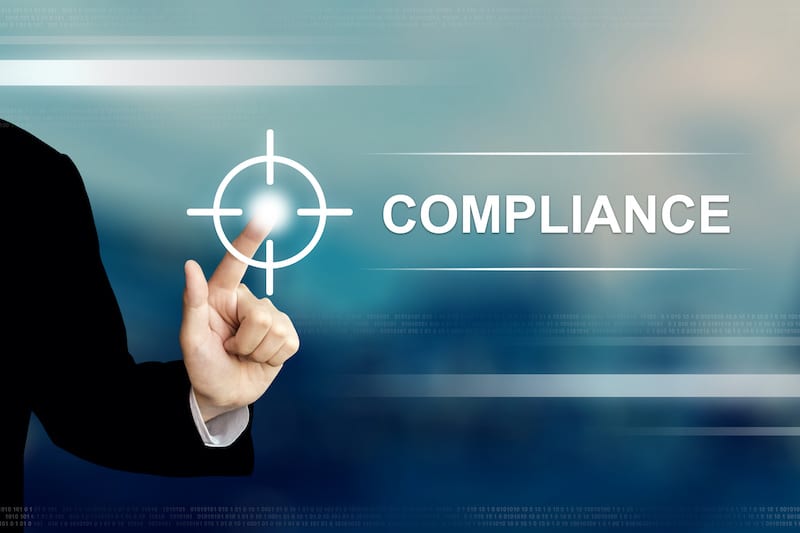 Jan 10, 2018
TEFCA in a Nutshell
NOTE: To read about the recent (April 19, 2019) proposed rule update to TEFCA, please read our newest blog post "TEFCA in a Nutshell – Part 2"
This past Friday (January 5, 2018) Health and Human Services (HHS) released the Draft Specifications for TEFCA – the "Trusted Exchange Framework and Common Agreement" that (once final) will define standards for interoperability as required by the 21st Century Cures Act (signed into law in December 2016). In this blog post, we'll take a high level look at TEFCA, and how it may affect HIEs and interoperability going forward.
TEFCA: What is it?
In short, TEFCA strives to establish a single "on-ramp" for HIE that will enable providers, hospitals and other healthcare stakeholders to join any health information network (HIN) and then to automatically connect and participate in nationwide health information exchange.
TEFCA: How will it work?
TEFCA establishes "Qualified Health Information Networks" (QHINs) as a vehicle to help facilitate a standardized methodology for HIE inter-connectivity, along with a new administrative organization, the Recognized Coordinating Entity (RCE).
Recognized Coordinating Entity (RCE)
The RCE will administer TEFCA and will act as the governing body that will operationalize the Trusted Exchange Framework. The RCE will be responsible for:
Developing the requirements for the "Common Agreement," which represent the rules under which all QHINs must operate.
Entering into agreements with HINs that want to become Qualified HINs under TEFCA.
Administering the requirements of the Common Agreements on an ongoing basis, monitoring compliance of QHINs with the final TEFCA statute.
Taking actions to remediate non-conformity and non-compliance by Qualified HINs, up to and including removal of a QHIN.
Updating TEFCA over time to account for new technologies, policies and use cases, and working collaboratively with stakeholder to build and implement new use cases that leverage TEFCA.
ONC believes that a private-sector organization would be best positioned to serve as the RCE. To establish the RCE, ONC will release an open and competitive Funding Opportunity Announcement (FOA) in spring 2018 to award a single, multi-year Cooperative Agreement to an RCE.
Qualified Health Information Networks
Qualified HINs are the second cornerstone of TEFCA. QHINs are Health Information Networks that agree to abide by the Common Agreement established by the RCE and agree to adhere to the "Minimum Required Terms and Conditions for Trusted Exchange" established by TEFCA in "Part B."
QHINs will provide a network of HINs that can exchange information with each other and are envisioned as the vehicle for delivering a nationwide health information exchange.
TEFCA: The Draft Document
Although there's quite a bit of detail in the TEFCA Draft Document (and we'll do a deep dive into some of the details in a future blog post), for this post, we've outlined the high level components of TEFCA.
Two Parts to TEFCA
TEFCA is formally divided into two parts: Part A-Principles for Trusted Exchange and Part B-Minimum Required Terms and Conditions for Trusted Exchange.
Part A-Principles for Trusted Exchange
Part A is more conceptual and details ONC and HHS' goals and principles for the Trusted Exchange. It provides a framework and vision for how the new QHIN and RCE structure will function.
Part B-Minimum Required Terms and Conditions for Trusted Exchange
Part B is more technical and details the extensive requirements that an HIN will need to implement and adhere to in order to be considered a Qualified HIN. This effort should not be underestimated–Part B specifies standards for virtually every component of an HIN, including items such as standardization of information and data quality, security and privacy, data integrity, authentication, etc.
TEFCA: Impact and Enforcement
One key item to note is that TEFCA is voluntary. HINs are not required to become Qualified HINs. However, ONC clearly would like this to be widely adopted. It is recommending that providers, payers and states advocate that it become mandatory and promoting that future legislation should include requiring TEFCA connectivity.
TEFCA: Next Steps
The current TEFCA legislation is a draft rule, and there will be a comment period open for 45 days. Afterwards, ONC will review comments and is expected to release a Final TEFCA in late 2018.
Resources & Additional Information