MIPS: The Future of Reimbursement?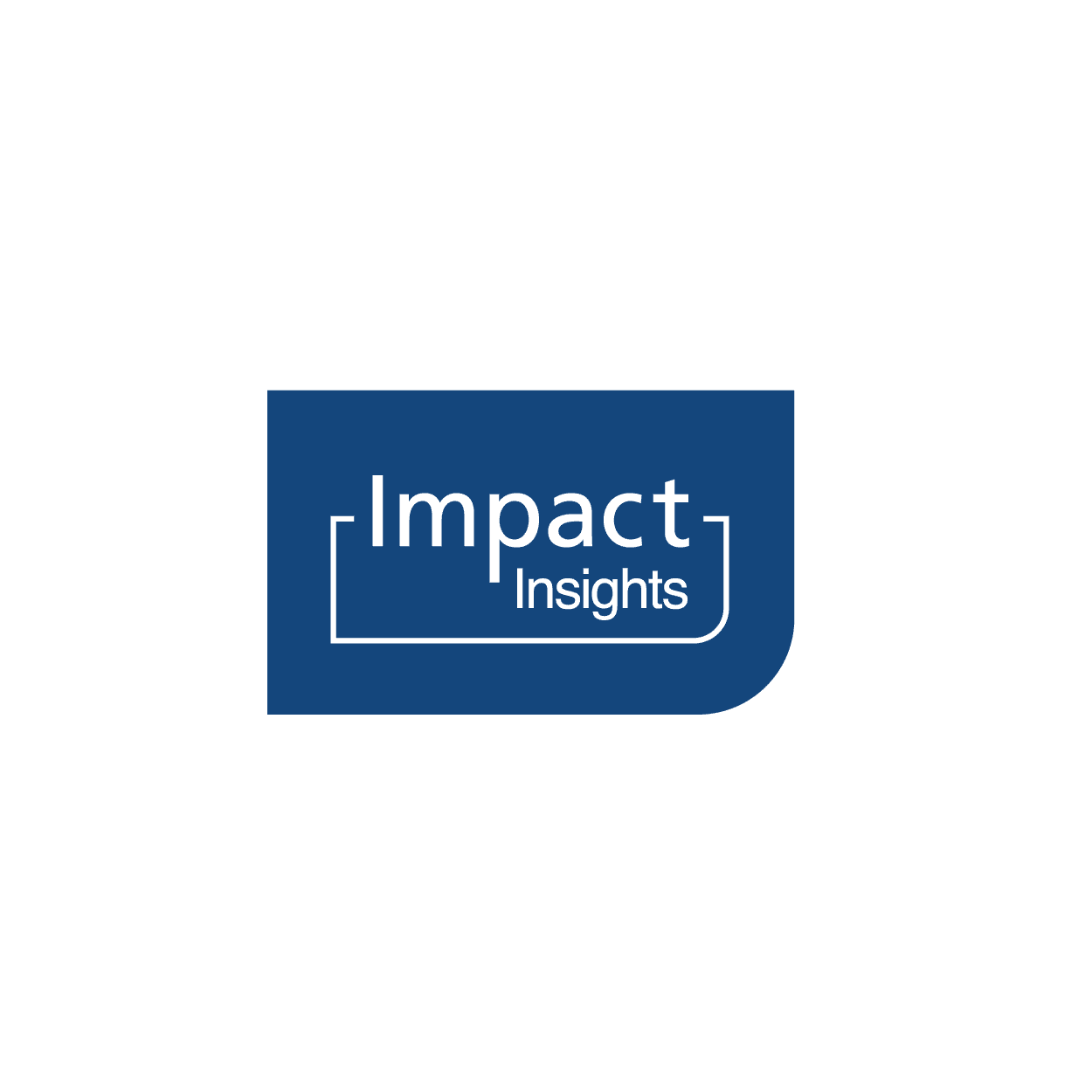 Sep 21, 2016
MIPS: The Future of Reimbursement?
In April, Congress passed the new Medicare Access and CHIP Reauthorization Act (MACRA) which is designed to make major changes to the way reimbursement would be managed for ambulatory physicians. These revisions come as the industry continues to look for new ways in which to move from a fee-for-service model to more of a value-oriented model.
The new MACRA program will be the result of consolidating the three existing programs into one larger and more encompassing program. The Physician Quality Reporting Program (PQRS), Value-Based Payment Modifier (VM), and Medicare Electronic Health Records (EHR) Incentive Program are all being consolidated and being discontinued due to the new MACRA program.
How It Will Work
Under the new rule, changes to Medicare Part B reimbursement will begin in 2019, but all bonuses and penalties would be based on 2017 performance. This type of lagged payment model will continue as the new program continues to expand and evolve.
MACRA has two different paths that a physician may choose to be measured against. The Merit-Based Incentive Payment System (MIPS) is the path that a majority of clinics and physicians will choose to follow simply because there are far fewer standards that must be met in order to qualify. MIPS is the combination of Meaningful Use, PQRS, and the Physician Value Based Modifier. The second path is Alternative Payment Models (APMs). These are generally Medicare Shared Savings programs or next generation ACOs. Additionally, CMS makes a distinction between what it calls a "regular" APM and an Advanced APM. In order to qualify as an "Advanced" APM, the following criteria must be met:
1) Required use of Certified EHR Technology
2) Payments are made based on quality measures comparable to those in MIPS
3) Required financial risk participation should actual expenditures exceed expected expenditures
In addition to the two different measurement paths the incentives and penalties will continue to expand as the program continues to mature. Below is a listing of the total top-to-bottom incentive/penalty breakout by year for MACRA:
u2022 2019: +/- 4 percent
u2022 2020: +/- 5 percent
u2022 2021: +/- 7 percent
u2022 2022+: +/- 9 percent
A MIPS Overview
According to CMS, the majority of the physicians will fall under the MIPS program. The APM or Advanced APM models are harder to comply with and require a ramp-up time to qualify, which will prevent physicians from qualifying for the APM programs. Under the MIPS programs, physicians will be measured on four different criteria – all of which will determine their overall quality and reimbursement level. These four criteria have been listed out below highlighting the specifics of what all will be measured, as well as, each criteria's specific weighting.
u2022 Resource Use (10 percent): Cost Component of MIPS, similar to VM reporting today. Measures will be calculated based on administrative claims data.
u2022 Clinical Practice Improvement Activities (15 percent): Minimum selection of one CPIA activity from 90+ proposed activities that have "a proven association with improved health outcomes."
u2022 Quality (50 percent): Replaces the existing PQRS. Clinicians will report on six quality measures out of a total 200+ to choose from.
u2022 Advancing Care Information (25 percent): New name for Meaningful Use utilization.
Similar to how the incentives/penalties component expands over time, so will the weighting of each category in MIPS. The below graphic from CMS highlights this evolution in weighting as the program grows.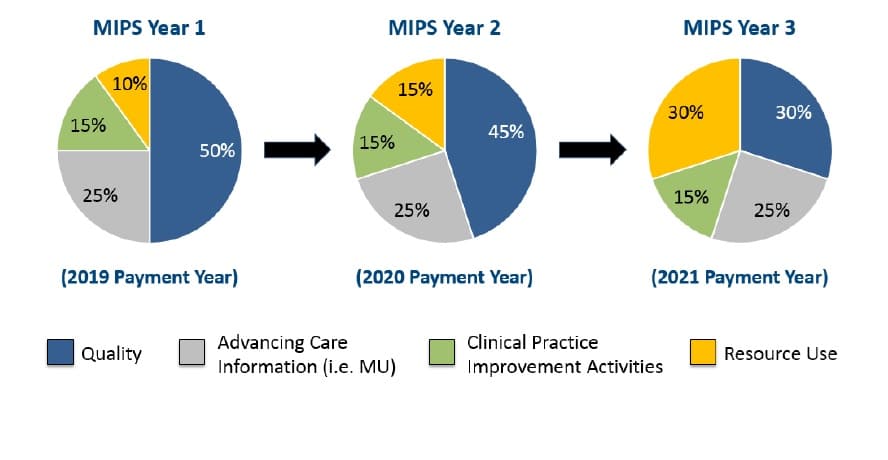 Since each one of these criteria will have its own weighting and score, determining actual reimbursement levels can be difficult. SA Ignite has come out with a financial calculator that can be used to better determine potential reimbursement based on current PQRS, MU and VBM scores.
Lack of Preparation
Given how big of change MACRA and specifically MIPS is going to be to the industry around reimbursement, one of the more surprising statistics recently released in a study conducted by Deloitte was the number of physicians that were actually not ready for MIPS. The study polled 523 physicians about MACRA and its implications. Of the polled group 50 percent claimed to have not even heard about the program. While 32 percent recognize it by name, but are not familiar with any of the requirements.
That equates to 82 percent of the polled physicians basically being in the dark on the topic and how it will impact them. When the physicians had the details of MACRA explained to them, 74 percent of the group believed that performance reporting was burdensome and that compensation should not be tied to quality.
Bottom line is that under MIPS a typical 100-physician practice that receives $10 million in Medicare Part B reimbursement could see anywhere from as much as $1.8 million in incentive payments to $400 thousand in penalties in 2019 depending on their 2017 performance with those numbers further expanding over the years as the program matures. Like it or not, this change is coming. Physicians need to prepare and understand how these reimbursement changes will impact their practice(s) or they could potentially see a hit to their bottom line in 2019.