QPP Proposed Rule for 2019: An Overview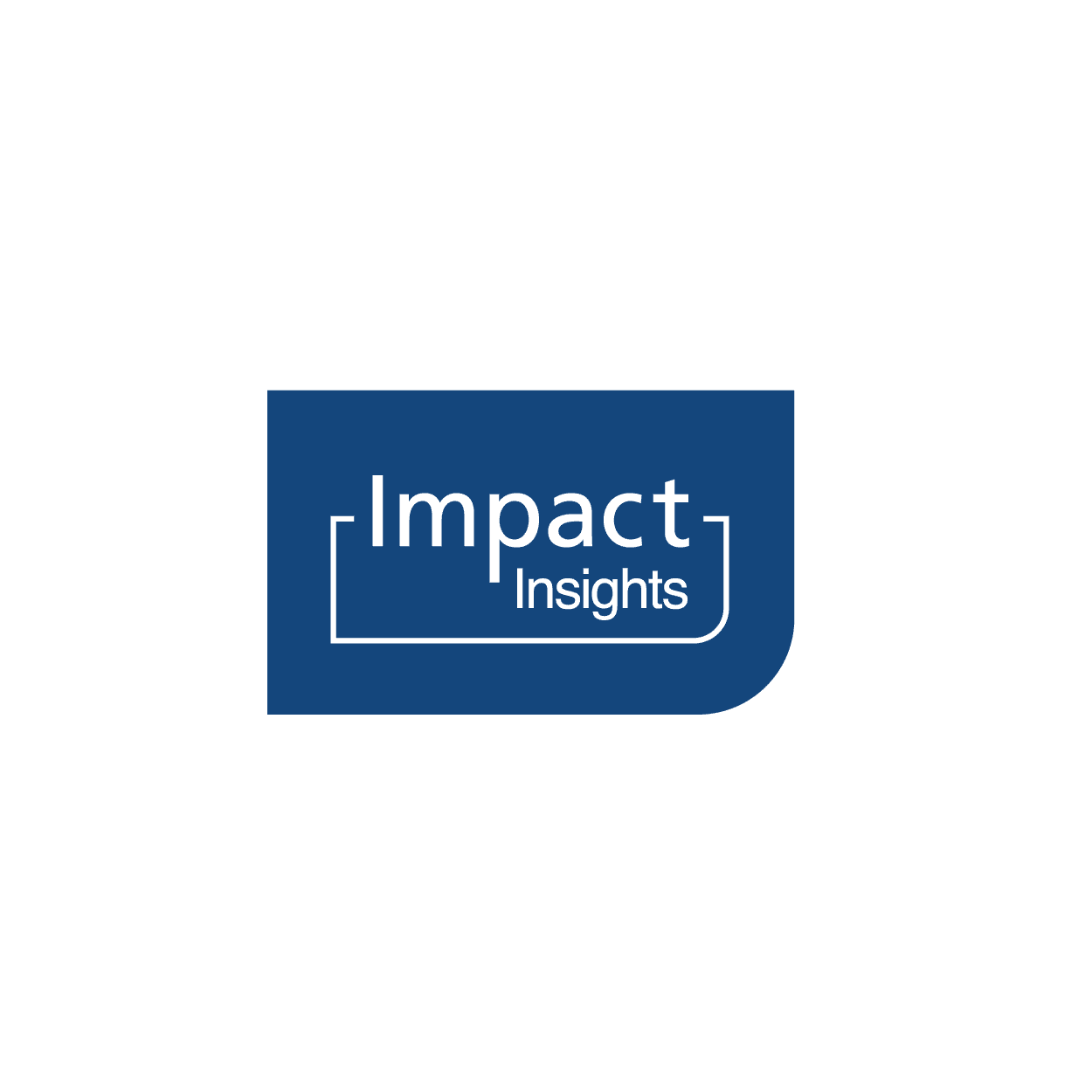 Jul 19, 2018
QPP Proposed Rule for 2019: An Overview
This past Thursday, July 12, 2018, CMS released the "CY 2019 Quality Payment Program proposed rule," along with an associated "Fact Sheet." In today's blog post, we'll look at the major provisions in store for QPP in 2019, and offer some thoughts and observations along the way.
Overview
Based on the proposed rule, there are likely extensive changes to MIPS coming in 2019–more than perhaps most may have anticipated. From changes to eligibility and new provider types, to multiple changes in many of the MIPS component specifications–there's quite a lot embedded in the proposed rule's 1,400+ pages.
And a word of caution–this rule is still only proposed legislation, and consequently is subject to change in the final rule (expected later this year). Stay tuned on this one!
What's New
There are some entirely new items proposed for 2019, including:
New Provider Types
One small change, with a potentially large impact, is the proposed addition of new provider types:
Physical Therapists
Occupational Therapists
Clinical Social Workers
Clinical Psychologists
For these new Eligible Clinicians, MIPS may prove to be challenging–they'll come in as "new" MIPS Eligible Clinicians for 2019, but without the benefit of any "transition years" to acclimate to MIPS (as other ECs have had in 2017 and 2018)–new EC types will certainly need to be prepared and "hit the ground running" for 2019 in order to be successful.
Note that CMS has proposed that the Promoting Interoperability component be re-weighted to zero for these new clinician types, offering some relief.
Facility-Based Scoring
New for 2019, facility-based clinicians will now have the option to use facility-based scoring, which will not only be simpler for most, but also will not require a separate data submission for individuals. Facility-based scoring is proposed to be automatically applied to MIPS Eligible Clinicians and groups who are eligible, and who would benefit by having a higher combined Quality and Cost score (although groups will still have to submit facility-based scoring data).
Note this only applies to a small portion of providers (namely those providing at least 75% of their services in hospitals, emergency rooms, or equivalent facilities).
New Terminology
It wouldn't be a proposed rule without new terminology, and once again CMS did not disappoint, offering new terms that help formalize equivalent submission methods and protocols, and "more accurately reflect how clinicians and vendors interact with MIPS":
Collection Type – defines that quality measures can be "collected" in different, yet functionally equivalent, ways (e.g., eCQMs, CQMs, CQDR, Medicare Part B claims, CMS Web Interface, CAHPS for MIPS, and administrative claims)
Submitter Type – defines that MIPS data can be submitted from multiple different and equivalent entities (e.g., direct submission by Eligible Clinicians, groups, or via third-party intermediaries)
Submission Type – defines that MIPS data can be submitted using multiple methodologies (e.g., direct submission, upload, attestation, claims, and CMS Web Interface)
What's Changed
Much of the proposed rule represents evolutionary changes to existing MIPS components and scoring. Items proposed to be changed include:
Terminology
Promoting Interoperability
In keeping with the change of Meaningful Use to "Promoting Interoperability" (PI), CMS has changed the Advancing Care Information (ACI) MIPS component to "Promoting Interoperability" (also PI) in order to align MIPS with the PI requirements for hospitals.
CMS has done this to support greater EHR interoperability and patient access, yet for the time being, these remain two separate programs (the "MU PI" and the "MIPS PI"), which may compound providers' confusion (at least over the short term).
Eligibility for Low-Volume Threshold
Previously, low-volume thresholds were based on all Medicare Part B charges and services. Beginning with the 2018 performance periods, the low-volume threshold is now based on allowed charges for covered professional services and the number of covered professional services furnished to patients.
Additionally, there are now three components for the low-volume threshold: Part B charges ($90,000); number of beneficiaries (200); and the (new for 2019) number of covered professional services (200).
Interestingly, MIPS Eligible Clinicians can also now "opt-in" to MIPS if they meet or exceed one or two of the three low-volume threshold criteria.
Payment Adjustments
Similarly, payment adjustments will now apply only to covered professional services paid under or based on the Physician Fee Schedule (beginning with 2019), rather than applying to all items and services under Medicare Part B.
Cost Component
Instead of requiring this performance category to have a weight of 30% in Year 3 of the program (performance period 2019), CMS has chosen a weight of 15% for 2019 (an increase from 10% in 2018). This will provide Eligible Clinicians with another year to acclimate to the new Cost category. Watch this carefully, as cost is likely to become an increasingly important MIPS component in future years.
Performance Threshold
For 2019, the MIPS performance threshold is proposed to be 30 points, up from 15 points in 2018 and 3 points in 2017. Note that CMS has stated they intend to gradually increase the performance threshold in 2019, 2020 and 2021 and then, in 2022, have the threshold set based on the mean or median of final scores from a prior period.
Similarly, the performance threshold for exceptional performance is proposed to be set at 80 points for 2019 (up from 70 in 2017 and 2018).
Changes to MIPS Components
There are quite a few changes to individual MIPS components–and while we won't cover them all in this blog post, we'll highlight some of the more interesting and important ones. We'll look at these again (and in a bit more depth) once the final rule is released.
Quality Component
Category weight decreased from 50% weight in 2018 to 45% weight in 2019
Groups and Virtual Groups can use multiple collection types (e.g., CQM, eCQM, QCRD, claims)
Cost Component
8 episode-based measures will be added to the list of Cost measures
Case minimum of 10 for procedural episodes and 20 for 13 acute inpatient medical condition episodes
Year-to-year scoring improvement for Cost will not begin until the 2024 MIPS payment year
Improvement Activities
6 new Improvement Activities added
5 existing Improvement Activities modified
1 existing Improvement Activity removed
Promoting Interoperability
Was previously named Advancing Care Information (ACI) in 2017 and 2018
Can be re-weighted to zero for new clinician types and some other hardships
ECs must use 2015 CEHRT in 2019 (removing the flexibility of using 2014 or 2015 CEHRT)
Proposed new scoring methodology (eliminating base, performance, and bonus scores) shifting to performance based scoring at the individual measure level
Changes to APMs
Note that there are also some changes to APMs proposed, yet we'll focus on those in a future blog post, after the final rule is published.
Commentary
Budget Neutrality
As we reflect on the new proposed QPP rule, it's interesting to note how many of the proposed changes are related to budget neutrality. To recap, unlike Meaningful Use, MIPS is required by legislation to be budget neutral–which essentially means any incentives paid out to high performance must be funded by penalties that were assessed for poor performance.
Now that 2017 MIPS score performance and associated incentives have been released by CMS, many providers have been surprised by the low incentives they've received. Even providers with perfect 100/100 MIPS scores have only received ~2% positive payment adjustments.
This is not surprising, given the very low performance threshold in 2017 of 3 points–essentially meaning that very few providers were penalized. And because MIPS must be budget neutral, that means that fewer dollars were available to be paid out in incentives.
Implications for 2019 and Beyond
Reviewing the proposed rule with budget neutrality in mind we find:
Eligibility changes that make it easier for providers to be excluded from MIPS
Payment adjustments apply to only covered professional services
Performance threshold of 30
Exceptional performance threshold of 80
Performance threshold to be based on the mean or median of final scores from a prior period beginning in 2022
Increased weight and focus on Cost component
Maximum penalty of 5% for 2018 performance period, and 7% for 2019
All of these are "levers" that CMS can use to help manage MIPS and maintain budget neutrality (along with their largest lever–the "scaling factor"). Given the limited positive payment adjustments providers received in 2017, many are speculating that the MIPS program will need to be "re-balanced" in future years: more providers will be penalized, and fewer will receive incentives. CMS will need to move their available "levers" and the "bar will need to be raised."
The Cost component will be key moving forward. We can deduce from 2017's performance that most ECs were able to score quite well on the other 3 MIPS components (Quality, PI, and IAs)–if that trend continues (and most everyone scores well in those categories), then the true differentiator will be the Cost component.
And most significantly, in 2022 the performance threshold will be set to the mean or median performance of all ECs–and that means each EC will have to be "better than average" in order to not be penalized. And each year, as providers implement efforts to improve MIPS scores and lower costs of care, the bar–the average–will continue to go up. And if providers don't keep pace with that average, they'll be penalized.
It'll be interesting to watch whether CMS alters this mathematical juggernaut in future years.
Finally
Once again, a reminder that this is a proposed rule. Providers and health systems should review the legislation, and are encouraged to submit comments to CMS for consideration when determining the final rule.
Comments must be submitted by the close of the 60-day comment period on September 10, 2018.