The Importance of New Types of Strategic Partnerships to Drive Innovation
The Importance of New Types of Strategic Partnerships to Drive Innovation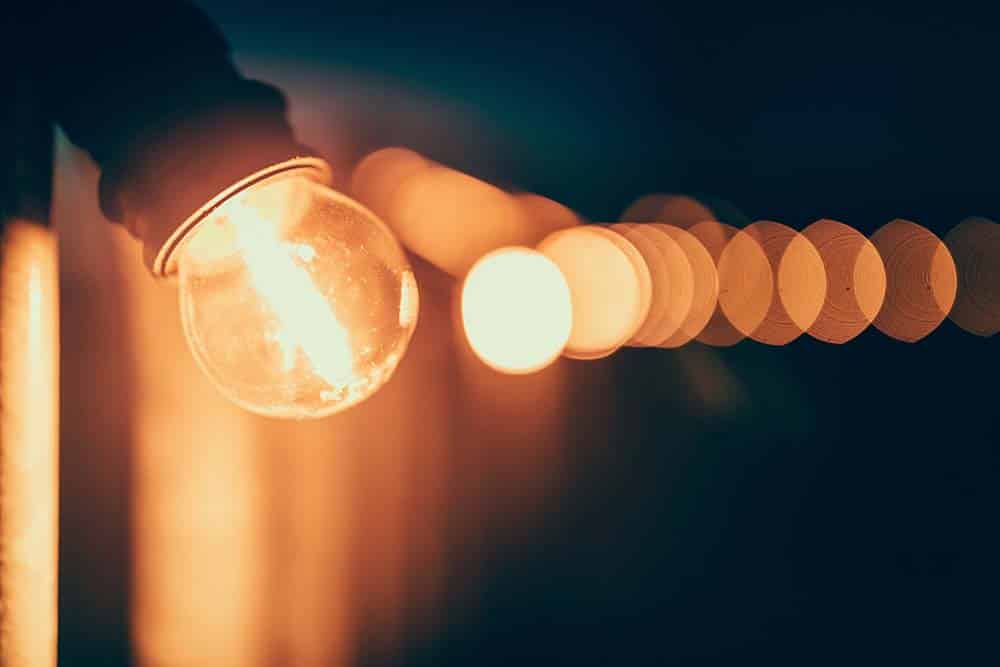 A recent announcement from Atrium Health underscores how leading health systems can leverage partnerships with firms that have significant experience in other consumer-facing industries to accelerate innovation and help get key strategic initiatives to scale.
Per Healthcare Dive, "Atrium Health is partnering with tech retailer Best Buy to co-design hospital-at-home programming, to bolster Atrium's existing hospital-at-home program and sell to other hospital clients down the line." Additionally, according to the article: "The partnership aims to combine Atrium's hospital-at-home program and existing telemedicine infrastructure with Best Buy Health, the retailer's healthcare vertical that includes care-at-home business Current Health, along with its home installation and supply chain capabilities… The Atrium and Best Buy partnership seeks to improve some aspects of hospital-at-home programs that can be particularly tricky for operators, like patient education and technology installation in the home."
A separate article from CNBC adds: "Best Buy's Geek Squad will go to patients' homes, set up technology that remotely monitors their heart rate, blood oxygen level or other vitals and train the patient or others in the home how to use the devices."
See the official announcement here.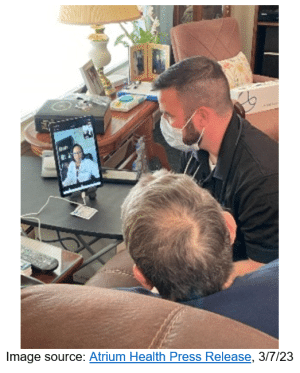 Why It Matters
The hospital-at-home concept is by no means new, but interest in developing formal programs was rekindled during the pandemic as a way to alleviate capacity issues while also limiting transmission of the virus.  Many of the organizations that implemented a hospital-at-home program to care for COVID patients are now looking to build on their experience and expand to additional use cases and/or conditions.  While each initiative will inherently be somewhat different, there are still many components and considerations required for any successful hospital-at-home program, including addressing issues related to:

The hospital-at-home model certainly warrants close attention in the coming year, especially as programs continue to expand and evolve.  To us though, the key takeaway from the Atrium / Best Buy announcement isn't necessarily about the hospital-at-home model itself, but rather the importance of strategic partnerships – especially with firms that have proven expertise in other consumer-facing industries – to accelerate innovation and help get key health system initiatives to scale.
It is no secret that national pharmacy and retail chains like CVS, Walmart, Amazon, Walgreens, and Best Buy are aggressively trying to gain more traction in "traditional" health delivery – and home healthcare has recently emerged as an area of focus.  Hospitals and health systems rightfully view many of the initiatives from these firms as direct competitive threats.  However, we think the Atrium / Best Buy announcement underscores that the continued evolution of nontraditional competitors in health delivery also represents an opportunity for forward-thinking health systems to form new types of partnerships that provide access to the experience and proven capabilities from other industries.  It speaks volumes that in the official press release, Atrium – which already has a robust hospital-at-home program and years of experience with virtual care – specifically cited Best Buy's "strengths in innovative omnichannel experience, distinctive in-home service, and world-class supply chain."