Edward-Elmhurst Health and Impact Advisors Enter Strategic Partnership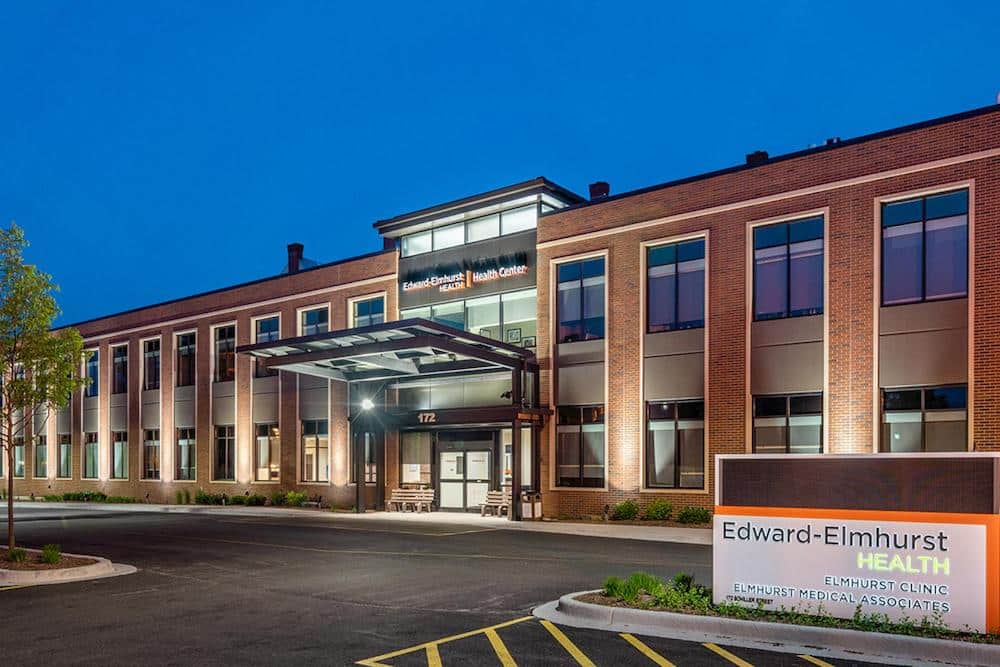 Apr 13, 2021
Edward-Elmhurst Health and Impact Advisors Enter Strategic Partnership
Organizations will work together on transformative IT approach
Edward-Elmhurst Health, one of the larger integrated health systems in Illinois, and Impact Advisors, a leading healthcare consultancy providing strategy, operations, revenue cycle, and technology services, have entered a strategic partnership that will drive innovation and strengthen operations through tech-enabled healthcare solutions, ultimately benefiting patients and the communities served by Edward-Elmhurst Health.
The unique strategic partnership pairs Edward-Elmhurst Health's expansive consumer-centric, mission-focused healthcare operations with Impact Advisors' industry-leading talent and focus on driving value through digitally enabled solutions. Together, the organizations can drive meaningful change with measurable impact faster with less risk by leveraging each other's strengths. This partnership moves away from a more transactional model and aligns both organizations' interests to create valuable market-leading solutions that have not been done before and can transform healthcare.
"The pursuit of innovative solutions to make healthcare more safe, seamless and personal is a passion for Edward-Elmhurst Health," according to Mary Lou Mastro, System CEO. "We are thrilled to partner with Impact Advisors so that we can accelerate our Healthy Driven approach to enhancing the healthcare experience for our patients."
Both organizations are headquartered in Naperville and have worked together since 2007 on large-scale projects, including strategy planning, implementation, analytics and digital health program development, Workday ERP implementation, and legacy data archiving.
The collaboration will focus on three main areas: innovation and transformation, business process optimization, and information services. The following principles guide these priorities:
Focus on bold moves to drive meaningful change.
Drive value with measurable impact.
Build capabilities and talent.
Align incentives across involved stakeholders/partners.
Emphasize action and keeping pace with technology changes.
Use industry-leading practices to reduce risk.
"We are excited about these new opportunities for innovation and strategic partnership with our longtime colleagues and hometown partners at Edward-Elmhurst Health," Impact Advisors President Andy Smith said. "They have transformed in tremendous ways to advance their mission and their patients' experience through the years, and we have been proud to be part of that journey. We can't think of a better alignment and we are committed to working together to bring the best talent, capacity, and expertise to solve evolving business challenges and help advance the healthcare industry."
About Edward-Elmhurst Health
Edward-Elmhurst Health is a 736-bed system that includes three hospitals – Edward Hospital in Naperville, Elmhurst Hospital and Linden Oaks Behavioral Health – and an extensive ambulatory care network that provides comprehensive healthcare to residents of the west and southwest suburbs of Chicago.
Edward-Elmhurst Health has been named one of the nation's 15 Top Health Systems by IBM Watson Health two years in a row (2019-2020). The system has annual revenues of more than $1.5 billion, more than 60 locations across an area that serves 1.7 million residents, nearly 8,500 employees, including 1,900 nurses with 2,000 physicians on staff, plus 1,200 volunteers.
Edward and Elmhurst Hospitals have earned a reputation as a regional healthcare leader by providing advanced cardiac care, state-of-the-art cancer diagnosis and treatment, world class stroke care, the latest imaging technology, care for critically ill newborns, minimally invasive surgery and the latest clinical trials. In addition, Edward and Elmhurst have both earned the prestigious designation as Magnet hospitals for nursing excellence.
About Impact Advisors
Impact Advisors is a nationally recognized healthcare management consulting and technology services firm that is solving some of the toughest challenges in the industry by delivering strategic advisory, technology implementation and operational improvement services. Our comprehensive suite of strategic planning, digital health, clinical optimization and revenue cycle services spans the lifecycle of our clients' needs. Our experienced team has a powerful combination of clinical, revenue, operations, consulting and information technology experience. The firm has earned several prestigious industry and workplace awards including Best in KLASu00ae for 14 consecutive years, Healthcare Informatics HCI 100, Crain's Chicago Business Fast Fifty, as well as "best place to work" awards from: Modern Healthcare, Consulting Magazine, Becker's Hospital Review and Achievers. For more information about Impact Advisors, visit www.impact-advisors.com.
###