Impact Advisors Named a 2023 Best Large Firms to Work For by Consulting Magazine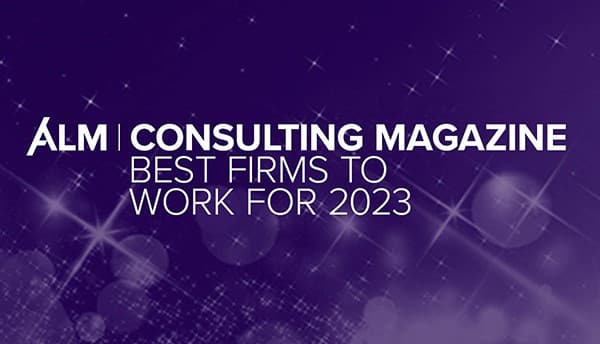 Jul 20, 2023
Impact Advisors Named a 2023 Best Large Firms to Work For by Consulting Magazine
Impact Advisors, a leading healthcare management consulting firm, was named to Consulting Magazine's "Best Large Firms to Work For" list, receiving the honor in the Large Firms category for the third year in a row.
The firm has previously appeared on the magazine's "Best Small Firms to Work For" list 11 times since 2009, marking 14 years of Impact Advisors being honored on the prestigious list.
"This recognition is a celebration of our company staying focused on putting our people and culture first, which continues to fuel our growth and commitment to quality on behalf of our clients," said Andy Smith, managing partner and co-founder of Impact Advisors. "We are grateful to be recognized on this year's "Best Large Firms to Work For" list."
The Best Firms to Work For survey is widely considered to be the most comprehensive, independent source of opinion about the quality of life within the consulting professions' top firms. Results are based on an online survey, ranking firms in five categories including client engagement, culture, firm leadership, career development, and compensation and benefits. This is Consulting Magazine's 24th year ranking the "Best Large Firms."
"We are thrilled about this recognition because it is based on feedback from our associates and shows they truly connect with our mission to create a positive impact," said Michael Nutter, vice president and Happyologist at Impact Advisors. "We prioritize creating an exceptional workplace culture and recruiting and retaining top talent because we know happy associates mean the best possible results for our clients."
Since 2007, Impact Advisors has remained committed to its associates' well-being, professional development and happiness. It focuses on culture through a variety of innovative initiatives – like assigning each associate to a coach to help with professional development, hosting an annual Pet Supermodel Contest, and offering unlimited PTO to encourage work-life balance – in addition to a dedicated Happyologist that fosters and maintains a positive workplace for all. The firm also hosts Impact Palooza, an annual celebration where all team members are brought together in person to discuss future plans and celebrate successes.
Impact Advisors also has earned workplace recognition from Modern Healthcare's Best Places to Work in Healthcare, Inc. magazine's Best Workplaces, and Forbes' Best Management Consulting Firms.
Impact Advisors will be honored at Consulting Magazine's award ceremony on September 14 in New York, NY.