Impact Advisors Named to Consulting Magazine's "Best Large Firms to Work For" List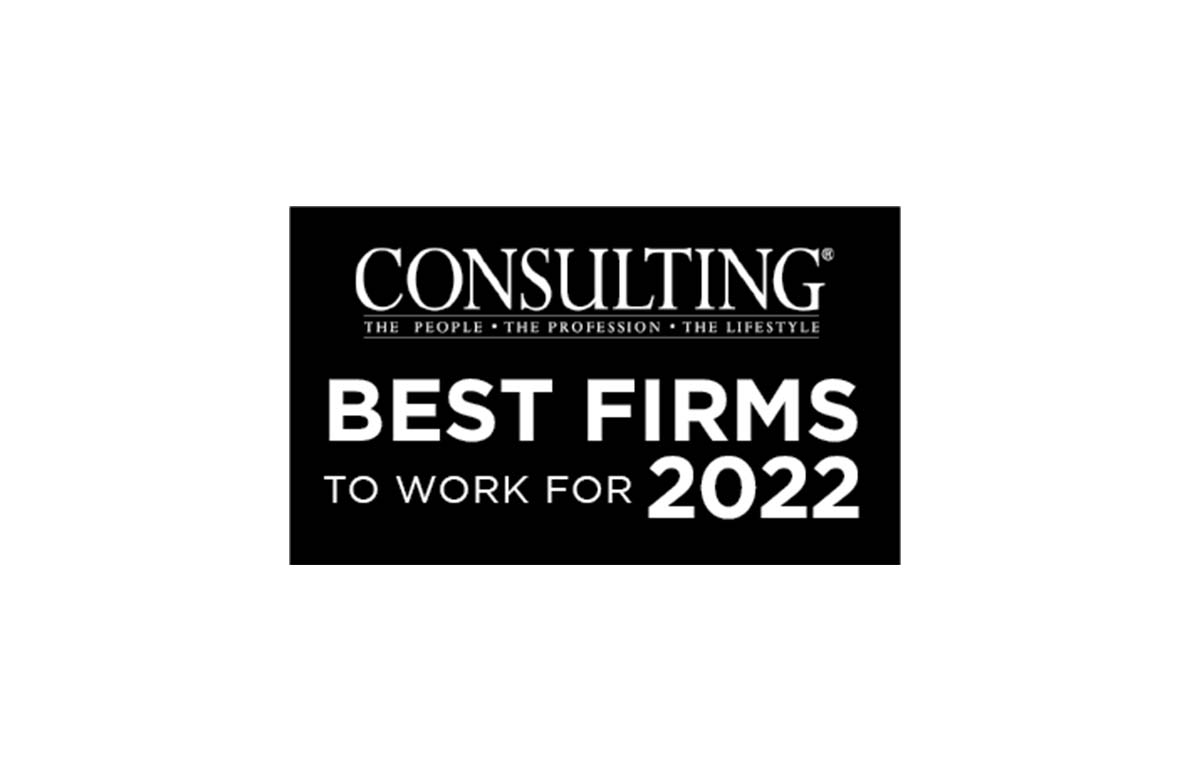 Jul 27, 2022
Impact Advisors Named to Consulting Magazine's "Best Large Firms to Work For" List
Firm recognized for exceptional culture for 13th year

Impact Advisors, a leading healthcare consultancy providing strategy, operations, revenue cycle management, and technology services, was named to Consulting Magazine's "Best Large Firms to Work For" List, receiving the honor in the Large Firms category for the second year in a row. The firm has previously appeared on the magazine's "Best Small Firms to Work For" list 11 times since 2009.
"Creating a culture of caring and collaboration is one of our greatest guiding principles and it is reflected every day by our team of passionate professionals," said Andy Smith, managing partner and founder at Impact Advisors. "We're proud our focus on creating a positive workplace remains a constant as we continue to grow in size and expand into new service areas for our clients."
The Best Firms to Work For survey is widely considered to be the most comprehensive, independent source of opinion about the quality of life within the consulting professions' top firms. Results are based on an annual online survey ranking employee satisfaction in the categories of culture, career development, client engagement, compensation and benefits and firm leadership. This is the 23rd year the publication has ranked the "Best Large Firms."
"This honor is always especially exciting because it's based on feedback compiled directly from our associates," said Michael Nutter, vice president and Happyologist at Impact Advisors. "This prestigious recognition serves as validation that we have stuck to our roots of keeping our culture exceptional and our people happy, and we look forward to celebrating this achievement with our Impact family."
The firm will be honored during the "Best Firms to Work For" awards ceremony Sept. 15 in Chicago where official rankings will also be announced.
Impact Advisors focuses on culture through a variety of innovative initiatives, including a dedicated Happyologist who concentrates on fostering and maintaining a positive workplace. In addition, coaches are assigned to each associate to help with professional development goals, team members can recognize a colleague for going above and beyond with a "High Impact Award," and the firm offers unlimited PTO to encourage work-life balance. This year, Impact debuted its Diversity & Inclusion pro bono engagement program as a way to give back to a deserving non-profit advancing diversity and inclusion in the healthcare space.
Impact Advisors adds this honor to a growing list of industry and workplace awards that include being named Best in KLAS for 15 consecutive years, Modern Healthcare's Best Places to Work list for 13 years and Forbes Best Management Consulting Firms for six consecutive years.
About Impact Advisors
Impact Advisors is a nationally recognized healthcare management consulting and technology services firm that is solving some of the toughest challenges in the industry by delivering strategic advisory, technology implementation and operational improvement services. Our comprehensive suite of strategic planning, digital health, clinical optimization and revenue cycle services spans the lifecycle of our clients' needs. Our experienced team has a powerful combination of clinical, revenue, operations, consulting and information technology experience. The firm has earned several prestigious industry and workplace awards including Best in KLAS for 15 consecutive years, Healthcare Informatics HCI 100, Crain's Chicago Business Fast Fifty, as well as "best place to work" awards from: Modern Healthcare, Consulting Magazine, Becker's Hospital Review and Achievers. For more information about Impact Advisors, visit www.impact-advisors.com.
###