Impact Advisors Ranked #19 on Consulting Magazine's Fastest Growing Firms List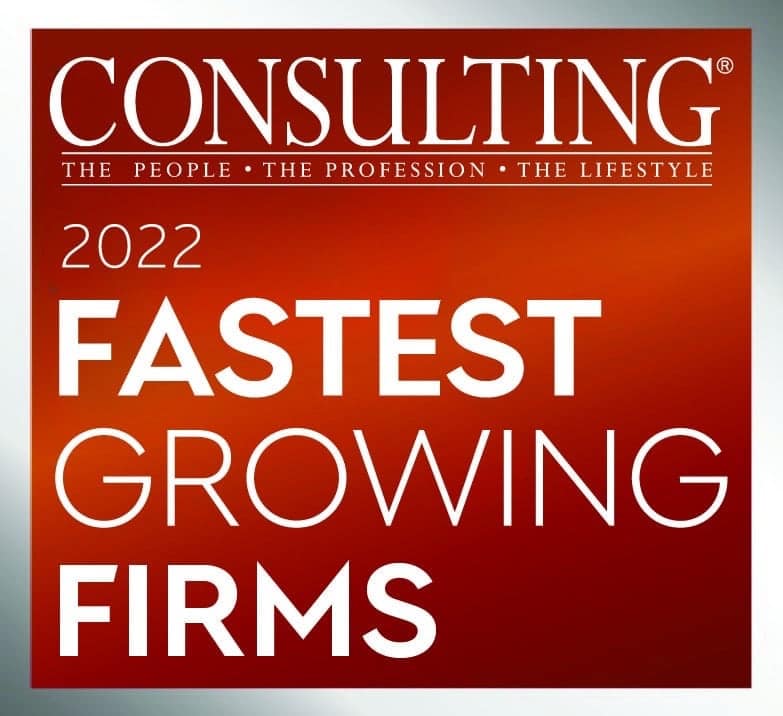 Oct 14, 2022
Impact Advisors Ranked #19 on Consulting Magazine's Fastest Growing Firms List
Firm recognized for 5th time

Impact Advisors, a leading healthcare consultancy providing strategy, operations, revenue cycle, and technology services, ranked #19 on Consulting Magazine's Fastest Growing Firms list. The firm was one of 26 firms recognized and has been ranked on the list four times in the recent past.
This exclusive list recognizes the fastest-growing consulting firms – of any size and sector-worldwide. The firms included on Consulting Magazine's annual list demonstrate exemplary revenue growth over a three-year period, and the list highlights the reasons for their outstanding financial performance.
"Impact Advisors has achieved tremendous growth over the years due to our agility and flexibility. We have broadened our service lines to meet the ever-changing needs of our clients and the healthcare industry," said Maria Smith, CFO of Impact Advisors. "We also attribute our growth to our focus on creating a culture of caring and only hiring the best talent in the industry. We are proud to be recognized and look forward to seeing what the future holds for Impact Advisors."
Impact Advisors was founded in 2007 to become the nation's premier healthcare consulting firm with a sole focus on delivering quality service to clients. The firm is a trusted partner among the industry's leading healthcare organizations with a solid reputation that continues to propel its consistent annual growth, tempered by hiring only the best employees in the industry.
Impact Advisors will be featured in the December edition of Consulting Magazine for this recognition.
About Impact Advisors
Impact Advisors is a nationally recognized healthcare management consulting and technology services firm that is solving some of the toughest challenges in the industry by delivering strategic advisory, technology implementation and operational improvement services. Our comprehensive suite of strategic planning, digital health, clinical optimization and revenue cycle services spans the lifecycle of our clients' needs. Our experienced team has a powerful combination of clinical, revenue, operations, consulting and information technology experience. The firm has earned several prestigious industry and workplace awards including Best in KLAS for 15 consecutive years, Healthcare Informatics HCI 100, Crain's Chicago Business Fast Fifty, as well as "best place to work" awards from: Modern Healthcare, Consulting Magazine, Becker's Hospital Review and Achievers. For more information about Impact Advisors, visit www.impact-advisors.com.