Impact Advisors Ranked No. 2 on Consulting Magazine's Best Large Firms to Work For List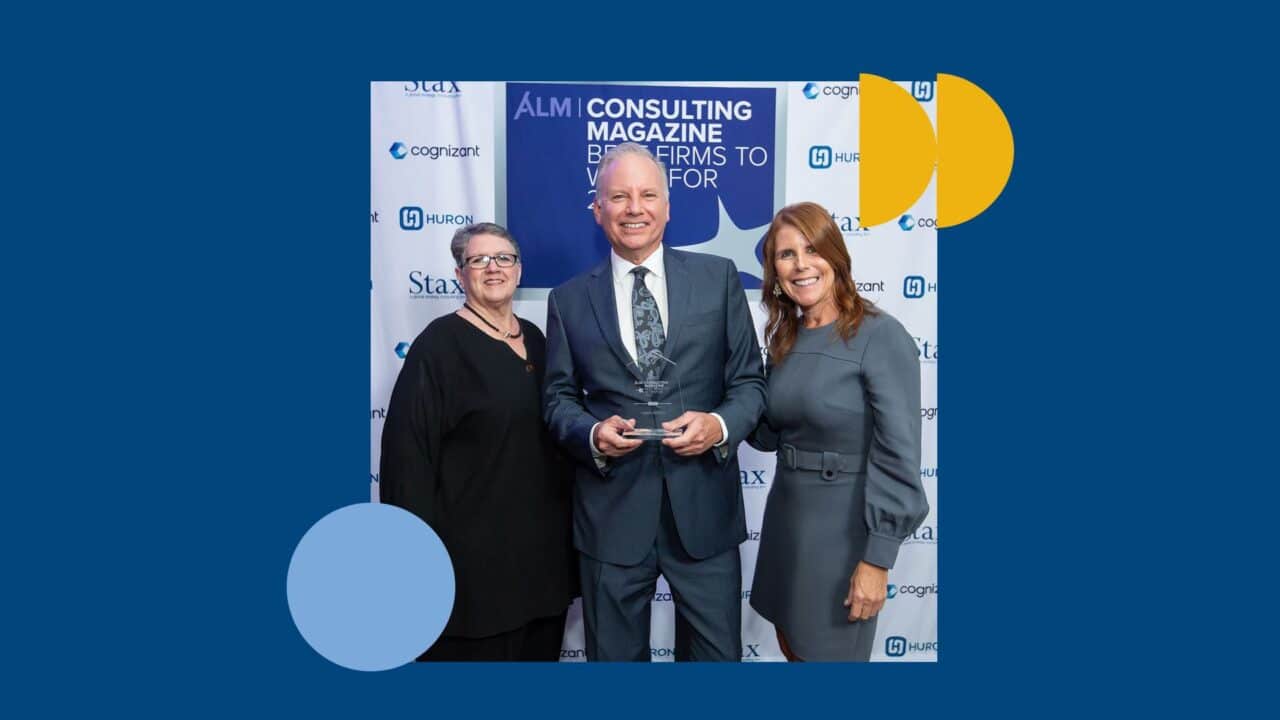 Sep 20, 2023
Impact Advisors Ranked No. 2 on Consulting Magazine's Best Large Firms to Work For List
Impact Advisors, a leading healthcare management consulting firm, ranked No. 2 on Consulting Magazine's "Best Large Firms to Work For" list for 2023.
The firm has been named to Consulting Magazine's prestigious list for 14 years. This is the third year Impact Advisors has been honored in the Large Firms category, previously earning the No. 7 spot in 2022. Impact Advisors appeared 11 times since 2009 in the Small Firms category.
"Being honored with the No. 2 spot on the "Best Large Firms to Work For" list is not just a moment of pride; it's a testament to our unwavering commitment to putting our people and culture first," said Andy Smith, managing partner and co-founder of Impact Advisors. "At Impact Advisors, we believe that when you prioritize your people and your culture, success follows naturally. We're grateful for this recognition, knowing that we're staying true to our core values as the firm continues to grow."
The Best Firms to Work For survey is widely considered to be the most comprehensive, independent source of opinion about the quality of life within the consulting professions' top firms. Results are based on an online survey, ranking firms in five categories: client engagement, firm culture, firm leadership, career development, and compensation and benefits. This is the 24th year the publication has ranked the Best Large Firms.
"It was my great honor to attend Consulting Magazine's celebration dinner and accept this prestigious award on behalf of our Impact Advisors family. We take immense pride in our vibrant culture because we firmly believe that happy employees are the architects of our success," said Michael Nutter, vice president and Happyologist at Impact Advisors. "We've seen firsthand that when our team is thriving, our clients are thriving, and this honor validates our commitment to excellence."
Since its founding in 2007, Impact Advisors has been focused on its associates' well-being, professional development and happiness. Through a variety of innovative initiatives, the firm has maintained a culture where associates are valued and can grow in their careers. For example, each associate is assigned to a coach to help with professional development, unlimited PTO is offered to encourage work-life balance, and the firm hosts Impact Palooza, an annual celebration where all team members are brought together in person to discuss future plans and celebrate successes.
The firm was honored at Consulting Magazine's Best Firms gala on September 14 in New York, NY. To view the complete list of recipients, click here.