Impact Advisors Ranked No. 3 on Consulting Magazine's Best Large Firms to Work For List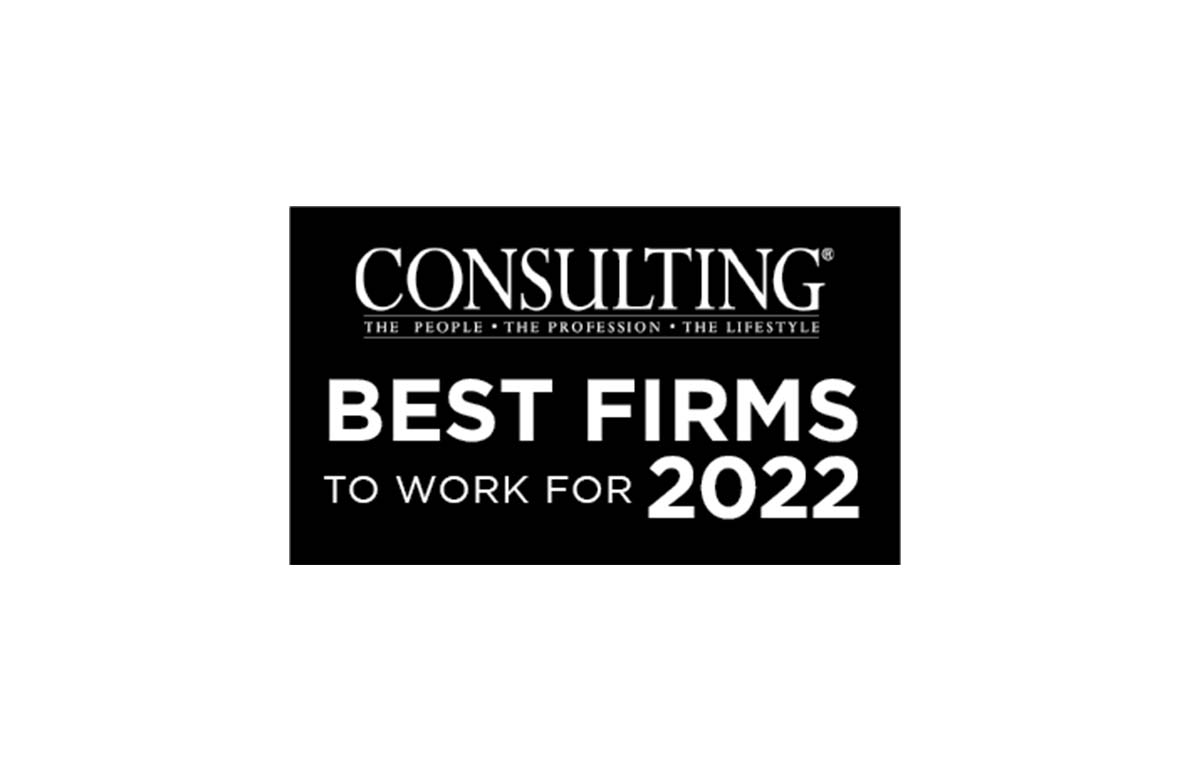 Sep 15, 2021
Impact Advisors Ranked No. 3 on Consulting Magazine's Best Large Firms to Work For List
Growth fuels firm's shift to Large Firms list
Impact Advisors, a leading healthcare consultancy providing strategy, operations, revenue cycle management, and technology services, ranked No. 3 on Consulting magazine's Best Large Firms to Work For list for 2021.
In July, the firm announced it had been honored in the Large Firms category for the first year. The firm has previously appeared on the magazine's Best Small Firms to Work For list 11 times since 2009, making it 12 years Impact Advisors has been honored on this prestigious list.
"We are thrilled to be ranked No. 3 on this year's Best Large Firms to Work For list," said Andy Smith, Co-CEO of Impact Advisors. "This recognition is extra special because of our advancement to the Large Firms category. We have stayed true to our roots of putting our people and culture first, which continues to fuel our growth and help us make a positive impact for our clients."
The Best Firms to Work For survey is widely considered to be the most comprehensive, independent source of opinion about the quality of life within the consulting professions' top firms. Results are based on an online survey, ranking firms in five categories: client engagement, firm culture, firm leadership, career development, and compensation and benefits. This is the 22nd year the publication has ranked the Best Large Firms.
"We are especially excited about this recognition because it is based on direct feedback from our associates," said Michael Nutter, Vice President and Happyologist at Impact Advisors. "We look forward to celebrating with them and continuing to provide an exceptional culture because we know happy associates mean the best possible results for our clients and the communities they serve."
Since 2007, Impact Advisors has remained committed to its associates' well-being, professional development and happiness. The firm invests in numerous employee engagement activities and events, including its annual all-associate retreat, ImpactPalooza. Throughout the year, the firm also recognizes associates going above and beyond with its High Impact award.
The organization also prioritizes diversity and inclusion programming and outreach, with a working committee that provides education on a variety of topics, as well as interactive and social activities.
Additionally, Impact Advisors hosts VIP Calls and Happy Checks with it associates; prioritizes professional development with a formal coaching program; and offers a health and wellness program, Health Waves, and a virtual "fun" program, Culture Waves.
The firm was honored at Consulting magazine's Best Firms gala Sept. 9 in Chicago.
About Impact Advisors
Impact Advisors is a nationally recognized healthcare management consulting and technology services firm that is solving some of the toughest challenges in the industry by delivering strategic advisory, technology implementation and operational improvement services. Our comprehensive suite of strategic planning, digital health, clinical optimization and revenue cycle services spans the lifecycle of our clients' needs. Our experienced team has a powerful combination of clinical, revenue, operations, consulting and information technology experience. The firm has earned several prestigious industry and workplace awards including Best in KLASu00ae for 14 consecutive years, Healthcare Informatics HCI 100, Crain's Chicago Business Fast Fifty, as well as "best place to work" awards from: Modern Healthcare, Consulting Magazine, Becker's Hospital Review and Achievers. For more information about Impact Advisors, visit www.impact-advisors.com.
###