Impact Advisors Receives 24th Best in KLAS Distinction in 15 Years; More Than Doubling Other Service Providers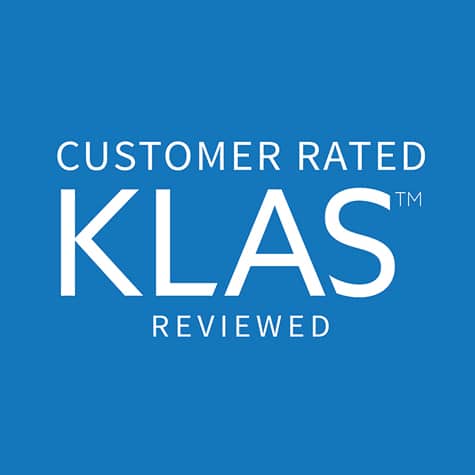 Feb 08, 2022
Impact Advisors Receives 24th Best in KLAS Distinction in 15 Years; More Than Doubling Other Service Providers
Impact Advisors, a leading healthcare consultancy providing strategy, operations, revenue cycle, and technology services, was named No.1 Best in KLAS for Security & Privacy Consulting Services in the 2022 Best in KLAS: Software and Services Report, making it the firm's 24th KLAS distinction, which is more than double other service providers. This recognition marks the 15th consecutive year the firm has been recognized by KLAS with awards in a variety of services, which is every year since its founding.
Top ranked for security and privacy services
The Best in KLAS Security & Privacy Consulting Services designation is reserved for consultants that help organizations assess, enhance, and develop security and privacy programs through technical or advisory work, which should result in a more secure and private environment. (i.e., security risk assessment, HIPAA privacy assessment, virtual/interim CISO, and penetration, vulnerability, network web application, security testing).
"Security continues to be a top priority for our clients, so we are excited to provide the high-quality services they need to keep their patients and families safe," said Pete Smith, co-CEO and co-founder of Impact Advisors. "The proactive and actionable security services we offer follow leading healthcare best practices and industry standards, and our associates are some of the top experts in the industry. We are humbled by the comments from our clients and are proud they are seeing the value in our services."
Impact Advisors received an A+ score in the categories of loyalty, operations, services, relationships, and value and out of those clients interviewed, 100 percent said the firm exceeded their expectations, and they would buy again.
A health system CIO client shared his experience from September 2021, "Over the years, we have tended to work with a lot of different security firms, and Impact Advisors is right at the top. We have had some good firms, poor firms and mediocre firms, but Impact Advisors did a thorough, accurate and timely assessment. All of those things are important when the board is interested in the results. Impact Advisors did a great job of explaining the results to the risk compliance committee. Engagements with other firms didn't go as well, but our engagement with Impact Advisors went really well."
15 years of KLAS recognitions
"This year's recognition is especially important to our firm as we commemorate our 15-year anniversary and 15 years of receiving accolades from KLAS," said Andy Smith, Co-CEO and co-founder of Impact Advisors. "We are honored that our clients continue to be highly satisfied with our partnership and services and we look forward to celebrating this achievement with our associates."
Over the last 15 years Impact Advisors has received 24 KLAS Research recognitions including:
Best Overall IT Services Firm (2012, 2013, 2014, 2015/2016, 2019)
Best in KLAS: Security & Privacy Consulting Services (2021, 2022)
Best in KLAS: HIT Enterprise Implementation Leadership (Large): (2018, 2019, 2020)
Best in KLAS: IT Advisory Services (2008, 2009, 2010, 2012, 2015/2016)
Best in KLAS: Clinical Implementation – Principal (2011, 2012, 2013, 2014)
Best in KLAS: HIE Consulting (2012)
Category Leader Award: Clinical Optimization (2017, 2018, 2019)
Category Leader Award: Revenue Cycle Optimization (2018)
The Best in KLAS report recognizes software and services companies which excel in helping healthcare professionals improve patient care. All rankings are a direct result of the feedback of thousands of providers over the last year. A Best in KLAS award signifies to the healthcare IT industry the commitment and partnership that the top vendors should provide.
Best in KLAS recipients are recognized for their outstanding efforts to help healthcare organizations accomplish the quadruple aim: better outcomes, lower costs, improved patient experience, and improved clinician experience. Healthcare providers hold Best in KLAS vendors to the highest level of excellence.
Impact Advisors will attend the virtual Best in KLAS Awards Ceremony on March 14.
About Impact Advisors
Impact Advisors is a nationally recognized healthcare management consulting and technology services firm that is solving some of the toughest challenges in the industry by delivering strategic advisory, technology implementation and operational improvement services. Our comprehensive suite of strategic planning, digital health, clinical optimization and revenue cycle services spans the lifecycle of our clients' needs. Our experienced team has a powerful combination of clinical, revenue, operations, consulting and information technology experience. The firm has earned several prestigious industry and workplace awards including Best in KLASu00ae for 15 consecutive years, Healthcare Informatics HCI 100, Crain's Chicago Business Fast Fifty, as well as "best place to work" awards from: Modern Healthcare, Consulting Magazine, Becker's Hospital Review and Achievers. For more information about Impact Advisors, visit www.impact-advisors.com.
###