Impact Advisors Recognized in KLAS Healthcare Consulting & Services Report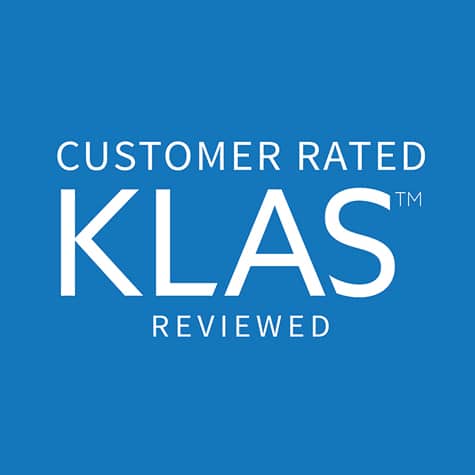 Oct 04, 2021
Impact Advisors Recognized in KLAS Healthcare Consulting & Services Report
Firm receives praise for advisory and implementation services
Impact Advisors, a leading healthcare consultancy providing strategy, operations, revenue cycle and technology services, has been recognized by KLAS in its 2021 Healthcare Consulting & Services report, with the firm being identified as providing a stellar experience and receiving an A on its overall performance score.
"We are honored to be recognized in the KLAS Healthcare Consulting & Services report and we look forward to celebrating this achievement with our Impact family," said Pete Smith, Impact Advisors' co-CEO and co-founder. "This report provides validation that we are providing the expertise and value that our clients need as it is developed from comments straight from healthcare leadership. Our business will continue to evolve as we work side by side with our clients on their most pressing challenges."
For this study and report, KLAS asked 140 healthcare leaders (from C-suites to directors in both IT and non-IT roles) to identify which areas of future focus are most likely to require help from consulting firms and which firms are best positioned to offer guidance. The questions focused on the current top market drivers: COVID-19, consolidation and financial pressure.
Impact Advisors was one of the organizations that received the most positive mentions by healthcare leaders. The report included 20 comments centered on Impact's ability to help solve problems in the future.
The firm leads for mentions in IT implementation and IT advisory services and scored well in the areas of staffing and outsourcing, optimization, financial improvement, and analytics. Additionally, the firm is noted for their leadership in planning and managing projects as well as their ability to be proactive and insightful.
One health system CIO said, "Impact Advisors is top of mind for me because of their quality work and the partnership I have had with them over the years. I like what Impact Advisors produces. They have been fantastic. The vendor not only accomplishes what is in the statement of work but also helps us with what we need along the journey. They are great at making us feel like we truly are a customer. When I have a request, the vendor responds in a timely fashion, even when my request is out of scope."
About Impact Advisors
Impact Advisors is a nationally recognized healthcare management consulting and technology services firm that is solving some of the toughest challenges in the industry by delivering strategic advisory, technology implementation and operational improvement services. Our comprehensive suite of strategic planning, digital health, clinical optimization and revenue cycle services spans the lifecycle of our clients' needs. Our experienced team has a powerful combination of clinical, revenue, operations, consulting and information technology experience. The firm has earned several prestigious industry and workplace awards including Best in KLASu00ae for 14 consecutive years, Healthcare Informatics HCI 100, Crain's Chicago Business Fast Fifty, as well as "best place to work" awards from: Modern Healthcare, Consulting Magazine, Becker's Hospital Review and Achievers. For more information about Impact Advisors, visit www.impact-advisors.com.
*Score based on limited data.
###