Six Key Principles of Successful Change Management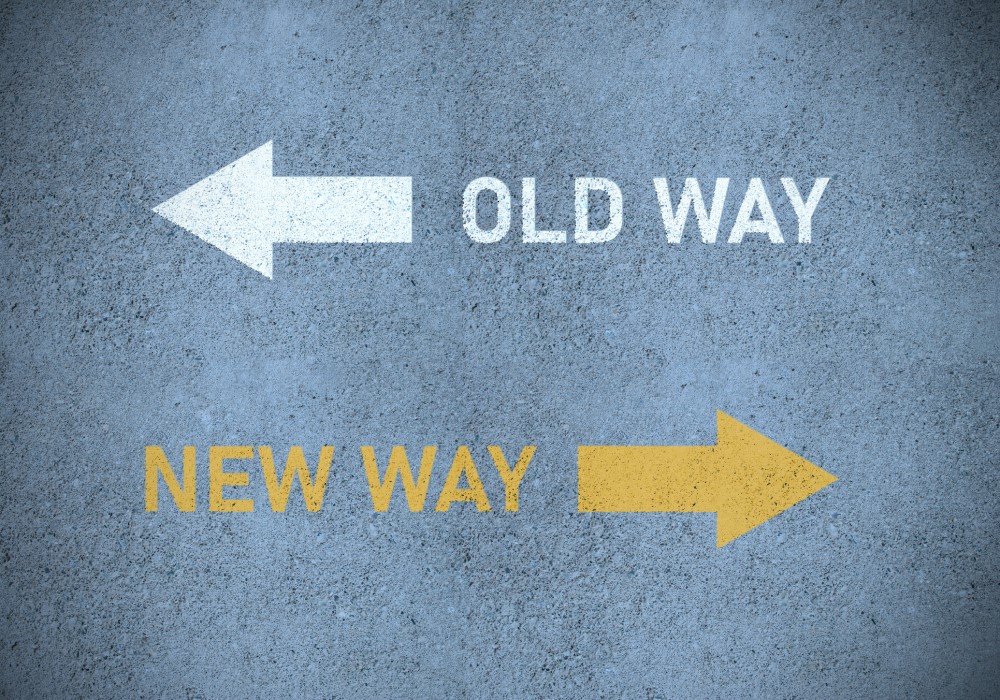 Oct 07, 2021
Six Key Principles of Successful Change Management
Change is hard.
The effort required to implement sustainable change and successfully accomplish objectives is often significantly underestimated. Implementing a new technology (e.g., an EHR or ERP system) is a good example of a major change initiative which, if not properly managed, can easily fail to meet expectations. However, by investing in a clear, well-defined process to support successful change in your organization, you will be more able to fully achieve your goals and avoid disappointing outcomes. As a leader, you will want to ensure you have created an environment that enables teams and employees to feel empowered, positively connected, and armed with clear definitions of the desired change.
Successful change requires a people-centric approach.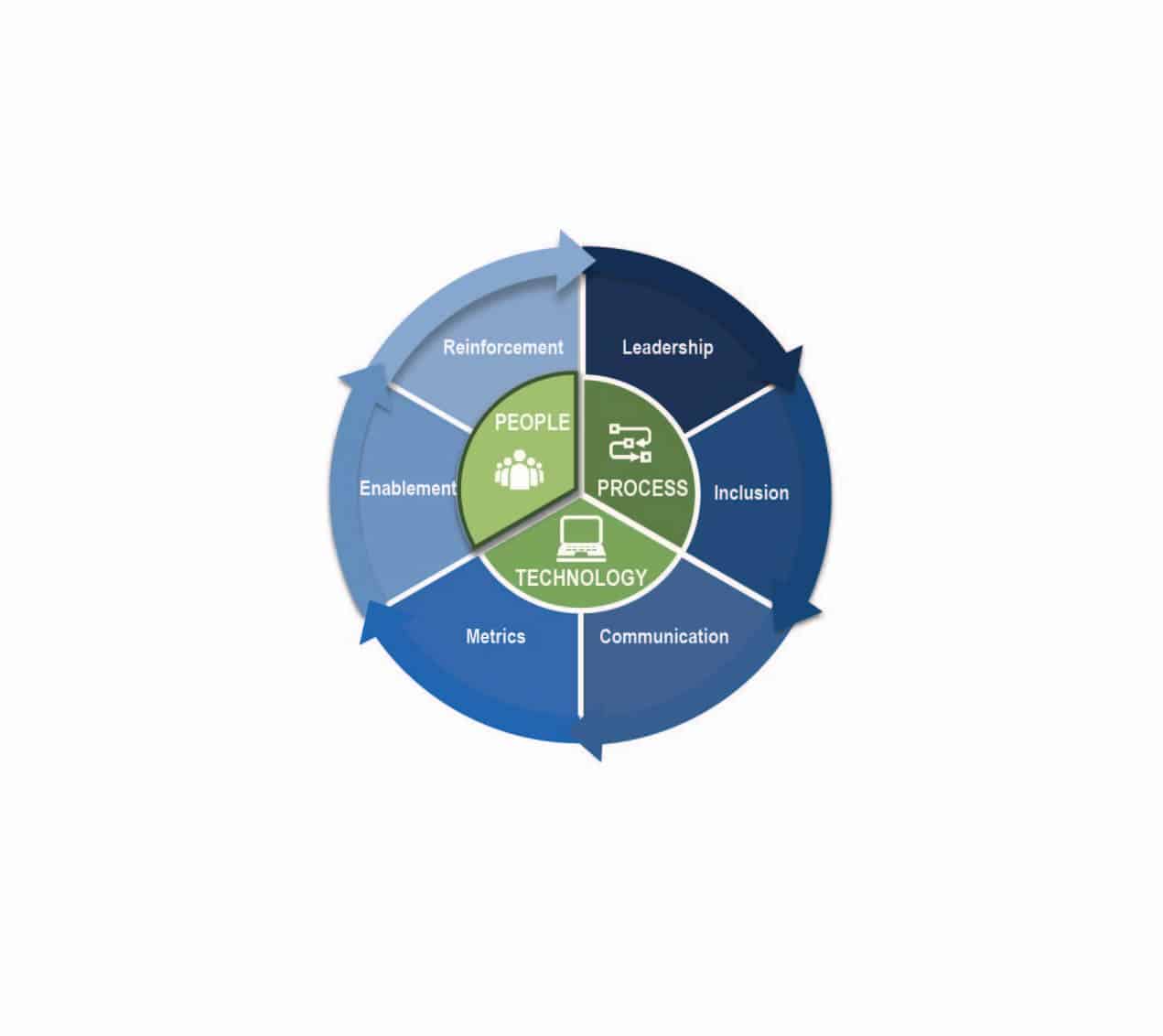 Impact Advisors integrates these six principles with the unique aspects of how each client organization operates (people – process – technology) to build a "people-centric" change management strategy. We understand clinical, business, and research departments operate differently, and the people within those departments digest information differently; therefore, different approaches to training and employee engagement are required. By understanding healthcare roles or "personas" for each unique area, we can define the most effective ways to engage, communicate, and support the full organization and maintain a personalized and positive experience. Doing so increases system adoption rates, helps ensure business objectives are met, and provides the organization with positive, tangible outcomes.
Listed below is each principle and its role in solving the challenge of change in more detail.
1. Leadership – Leaders must be visibly supportive of change.
Successful change depends on active and visible involvement of leadership at all levels of the organization during the project or initiative. When leaders understand their role and how they can support the change, their commitment and support for the program increase. Designing a stakeholder engagement plan that is interactive, adaptive, and data-driven will provide appropriate structure at each level, starting with leadership. A well-conceived plan will also build awareness, provide and level-set expectations, and promote transparency.
Involving and empowering leaders throughout the program helps to garner their support. Give them opportunities to be hands-on and show their commitment throughout the organization. Some questions to consider when developing your stakeholder engagement plan include:
How will leaders participate in video messaging?
How will leaders be involved in system demonstrations?
What key content will leaders share in monthly stakeholder meetings?
What information can leaders share in town halls?
What information can leaders share in departmental communications?
What specific ways can leaders lead by example (e.g., change techniques)?
Which actions will promote change within their teams?
2. Inclusion – We all just want to be heard.
Stakeholders include everyone impacted by the change. The stakeholder engagement plan must also provide appropriate structures for capturing the voice of the end-user (employee). From initial planning through implementation, inclusion of end-user stakeholders will ensure the right tools and business processes are designed and built, resulting in a better employee experience and increased adoption of the change.
Create a coalition, such as a "Change Champion Network," to help bridge the gap between the project team and the rest of the organization. This group fosters employee participation, gathers feedback, disseminates information, and identifies project advocates through "social" motivation.
Other techniques to foster employee engagement include:
Leveraging assessments to determine organizational needs
Creating polls to check in with employees
Involving employees in pilot groups for training initiatives
Designing a feedback loop to promote open dialogue
Running collaborative workshops to involve employees in project decisions
3. Communication – Nothing brings a project to its knees faster than poor communication.
By building excitement and awareness among employees and helping to break down organizational silos, communication forms the backbone of a unified project team. Messages must be relevant, tailored to different groups, and timely. They must be consistent, increase project visibility, and build excitement. And, as you've learned, they must be supported by leadership. Communication plays such a key role in level-setting, providing transparency, bridging gaps, and encouraging adoption which requires its own strategy.
To develop a communications strategy, you'll need to identify impacted audiences, communication channels to leverage, communication objectives, and the governance structure for message approval. Before you begin, consider your communication goals.
What must you communicate?
At a minimum, the organization must align on and communicate:
Program objectives
Who will be impacted and how
Benefits of the implementation ("What's in it for me?")
Training expectations
How will you communicate?
Think about different media options and creative ways to connect with your organization outside of email. Leverage blogs, intranet sites, and social applications to help start conversations, share knowledge, and build a community. These platforms are impactful to a project because they facilitate effective two-way communications-a powerful technique for breaking down silos and barriers and building excitement. It can be a forum for employees to ask questions, share ideas, provide insights, and collaborate with other members of the organization. There is a multitude of collaboration tools available, including Microsoft Teams, SharePoint, Slack and intranet sites. Providing such capabilities to employees promotes empowerment and involvement throughout the program, which creates more positive connections.
4. Metrics – Define targets and then track progress against them.
Establishing the right metrics enables you to communicate, coach and direct the behaviors which will drive your desired business outcomes.
There are three focus areas to consider when deciding what to measure for a system implementation:
How will you assess the consumption of training?

Determine how many attended from each department / functional area and how many views there were for learning materials. Consider trainer evaluations, in-class quizzes, and assessments.

How will you determine the system usage?

Keep track of how many, how often, and how employees are logging in (mobile or desktop), and how long it is taking to perform business processes or tasks compared to the old system.

How will assess organizational engagement?

Record how the system is functioning for end-users, benchmark readiness assessments from prior to go-live to after, and research the level of engagement with intranet sites and communications views, follows, etc.
Each focus area provides insights into key adoption levels that indicate whether the system is being used to its full capacity or to highlight where additional support may be needed.
5. Enablement – Knowledge is power.
When people think about enabling their workforce, the first word to come to mind is often "training." While training is critical for any major system implementation, there are many "flavors" of training that can be layered into the change management strategy throughout the project, such as:
Demonstrating the system
Showcasing key features impacting all
Providing sneak peek communications to drive excitement
Partnering with communications to articulate system benefits
Building upon the knowledge provided through the project, you need to ensure the right techniques and measures are in place to execute a robust training program. The components that will be key in designing the training program are:
Understanding your audience and learning styles
Logistics for training delivery
Well-conceived training curriculum
Capacity of learning resources
Training support structure
Finally, as you work toward enabling your organization with information and knowledge, it's important to gauge how well you are doing by conducting readiness assessments.
6. Reinforcement – Change isn't complete unless it is sustainable.
How should organizations wrap up all the hard work to execute change initiatives-ensuring employees received the proper training, have access to self-service resources, understand what is expected of them, and have the support they need? Your change management plan should include post-live assessments to evaluate behavioral shifts, system effectiveness, and what is working well at 30 days (and beyond) and identifying trends and gaps.
With any system implementation, there will be enhancements, improvements, and updates. Each of these will impact your organization and will need to be taken into consideration when building your ongoing change activities.
Key factors to design and incorporate into an ongoing change plan for the organization include:
Leadership support and guidance
Feedback loop with employees (reference tools and approaches to use from the communication section)
Consistent communications
Adoption measures and gaps to be addressed
Defined team to manage change initiatives and mitigate risks
Celebrating wins
Are you ready to lead change?
Before you begin a system implementation, a transformation program, or any initiative involving change for your organization, remember to integrate the six key principles of successful change management: Leadership, Inclusion, Communication, Metrics, Enablement, and Reinforcement. Guided by these principles, your change initiative will deliver more impactful and sustainable results and establish a good precedent for future changes in the organization.
Learn more about our change management services.